Android 4.4 KitKat and low spec hardware possibilities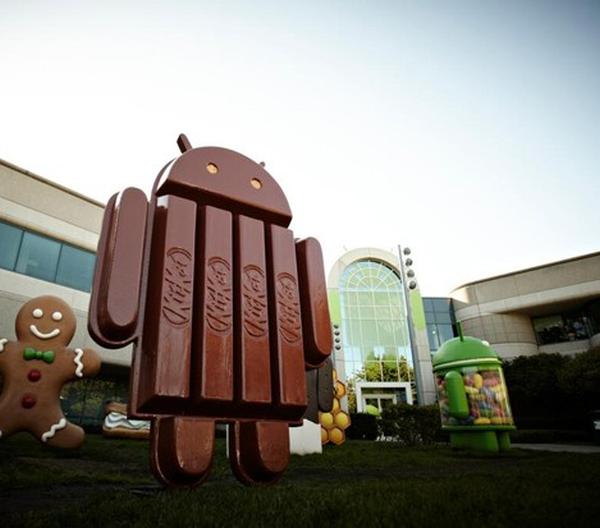 It is expected that Google will launch the Android 4.4 KitKat operating system at anytime now with numerous rumours emerging about the software and the Nexus 5 release that will be running the new software. Now there is again talk about the possibilities of Android 4.4 KitKat having more low spec hardware support.
Back in the summer before we heard about the KitKat version of Android there was talk that Android Key Lime Pie would support lower spec hardware, and now a new report is suggesting that Android 4.4 will focus on unifying the Android OS and run smoother on lower spec hardware.
It is being claimed that it will be designed to work with devices with as low as 512MB of RAM which would cover a huge amount of hardware new and old. This will be great news for the huge amount of devices that have this amount of RAM as these normally get left behind in terms of new firmware updates.
This could also mean that the software could be used by wearable devices such as a smartwatch, and Android 4.4 is also rumoured to support three new kinds of sensors that include a step counter, step detector, and rotation vector.
If accurate this would be perfect for smartwatches or Google Glass as the sensors will be able to work out how far a user has walked based on the number of steps they have taken. There are also claims that Android 4.4 will allow developers to write apps that allow a phone to replace a physical card for a number of different uses such as making a mobile payment, earn loyalty rewards, or enter a secure room.
This will mean that developers won't need to gain permission from a carrier making t easier to produce apps that make use of NFC technology to transmit information. KitKat will supposedly also allow Android handsets to make use of Bluetooth to control more devices.
Do you hope lower spec hardware can be upgraded to Android 4.4 KitKat?
Source: Mobile Syrup.