Nexus 5 stocks disappointment, already low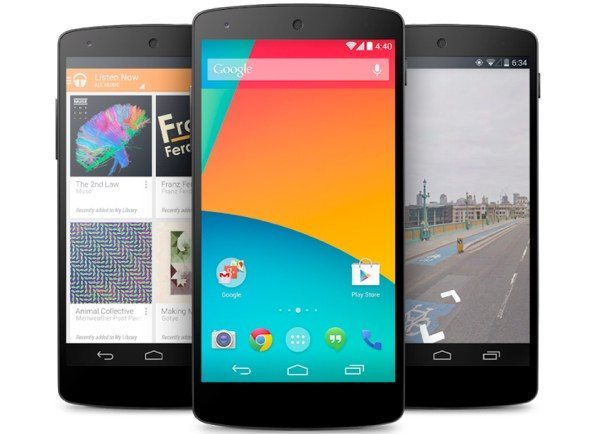 The Google Nexus 5 smartphone made by LG was finally officially introduced yesterday and was immediately released for many regions via the Google Play Store. We knew this phone would be hot, and that is now evident as Nexus 5 stocks are already running low, especially in the US. We have news on Nexus 5 availability right ahead.
Although the LG Nexus 5 will soon be sold via other retailers, at present it's available only on Google Play in some countries (see more here). However, quickly after online orders opened some models are now listed as out of stock while others have increasingly lengthy shipping times.
On the US Google Play Store both the white and black color options for the 16GB Nexus 5 are now listed as "out of stock," with no option to order or any sign of when they may be available again. It's slightly better news for the black or white 32GB versions as these are still available to order. However, both are now flagged with "leaves warehouse in 2 — 3 weeks."
By contrast those in the UK are having better luck ordering the Nexus 5. The white version in both 16 and 32GB options are available on Google Play for dispatch within 1 — 2 business days. The black variant in both storage models is also available to order, although these will be dispatched by November 8. At least that's only a week to wait though, and they can still be ordered, unlike in the US.
If you're in another region, then no doubt you'll have your own stories to tell about availability where you are. This brings back the shortages of the Nexus 4 when that was first launched, and it does seem a shame to us that once again supplies of the latest Nexus smartphone are unable to meet demand. A similar situation appears to be going on with Nexus 5 accessories.
Have you already successfully ordered the LG Nexus 5? Maybe you're disappointed that the model you want is already out of stock, or fed up with how long you will have to wait? Perhaps you've waited so long to get your hands on the Nexus 5 that you're happily prepared to wait a little longer? Let us have your comments on the Google Nexus 5.