Android 4.4 KitKat update features and what's changed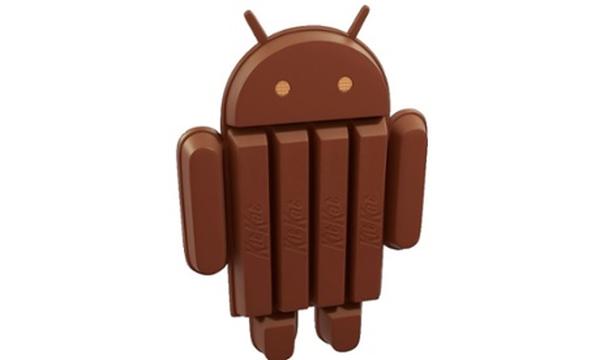 A couple of days ago we got to see for the first time officially the new Nexus 5 smartphone that brought with it the latest version of the operating system Android 4.4 KitKat, and today we are looking at the update and some of the features with what's changed.
We have already heard that HTC are going to push the Android 4.4 KitKat update out quickly to the HTC One, and the Samsung Galaxy S4 will be in a race to see if it can get the update first but what has changed in the new software?
Google Now has been treated to a much larger prominence in the new firmware with an always listening feature that will instantly respond to voice commands triggered by the user saying "OK Google". This will allow searches made directly from the homescreen instead of launching a separate app or pressing any buttons.
The company has improved the use of apps like eBook readers or web browsers by offering a more immersive experience. The status bar at the top of the screen along with the Android menu buttons at the bottom are now transparent allowing more of homescreen wallpaper to show through.
At the bottom of the screen the menu bar can now disappear when an application is put into a full screen mode so content can use the whole screen, and dragging your finger down from the top of the display or from the bottom will still reveal the notification or menu bars when in a full screen app.
Google is looking to help reduce fragmentation of the platform by allowing Android 4.4 KitKat to run on lower spec hardware so should mean more devices eventually getting upgraded to the later operating system.
Android KitKat also now features support for low power sensors by using a process called "hardware sensor batching", which basically means that the OS will now line up sensory input to be processed in batches.
This will mean that the central processor won't need to be running at full speed all the time to accept and process the data from hardware's sensors such as accelerometers, gyroscopes, and GPS which will mean improved battery life.
Google has looked to help improve and simplify NFC with a new feature called Host Card Emulation that helps with the connection between apps and the NFC technology inside the Android device. There is also now support for built in IR blasters along with a new API and system service that let you create apps to take advantage them, and there are more security enhancements as well.
This is just some of the changes in the new mobile software and for a full rundown head over to the Android Developer page here.
Are you looking forward to getting Android 4.4 KitKat?