iPad Air stock checker for US Apple stores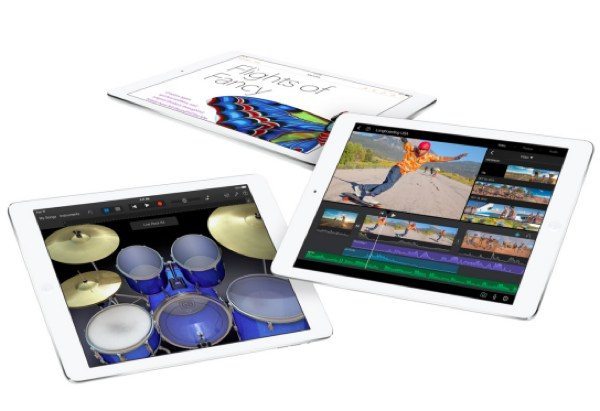 If you're in the US and hoping to get your hands on an Apple iPad Air in the next few days it appears that stocks of higher-capacity models are low in some Apple brick-and-mortar stores. With this in mind you might want to take advantage of the iPad Air stock checker for US Apple Stores.
The iPad Air released just two days ago into the waiting hands of expectant customers, and some readers will already have been fortunate enough to get hold of the model of their choice. If you're heading down to an Apple Store though then it's worth checking availability first.
Availability of the iPad Air in retail Apple Stores varies at the moment and recent checks reveal that in some areas there are low stocks of the Wi-Fi + Cellular 64GB and 128GB storage options, and in some cases these models are not available at all in-store. Most stores do appear to have the Wi-Fi versions of the tablet available though.
If you want to check stock before you head out to your nearest Apple Store then you can do so by heading to the Apple online store. Simply select the color option, storage size and whether you want the Wi-Fi or Wi-Fi + Cellular model then look at the summary box on the right.
You'll see an "available for pickup" option with "check availability" in blue below. Once you've selected this you just need to enter your zip code, and stores that have the iPad Air model that you're looking for will be shown. If it shows as "Available today" then you're in luck.
Alternatively an unofficial stock tracker is available for the iPad Air at Apple-Tracker that has done some of the work for you. Simply enter your preferred color, whether you want the Wi-Fi or Wi-Fi + Cellular model (in which case also your choice of carrier), and Zip Code. You'll then see stores that have the iPad Air that you've selected, although as this is an unofficial checker then we cannot guarantee that the results will be 100% reliable.
It's worth pointing out that if you are happy to order online with Apple then all storage models, color options and carrier versions appear to be available for shipping within 24 hours, so if you can stand waiting a few days this might be easier.
Have you been out on a hunt for the iPad Air this weekend? If so did you easily manage to find the version you wanted at an Apple retail store? Perhaps you've had difficulty tracking down a higher-capacity model of the iPad Air? Let us know by sending your comments.