Sony Xperia Z1, Z Ultra, Tablet Z free games, movies offer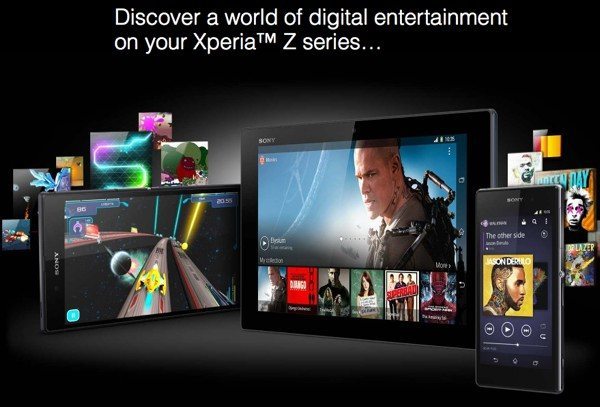 There's good news today for owners of the Sony Xperia Z1, Z Ultra or Tablet Z as Sony has launched a promotion offering free PlayStation mobile games and also movies. However, the devices concerned vary according to region so read on for more.
If you are in the US this offer applies for the Sony Xperia Z1 and Xperia Tablet Z. However, if you are in the UK, Australia, Canada France, Germany, Italy or Spain the offer concerns both of the above devices as well as the Sony Xperia Z Ultra.
The 10 PlayStation games that Sony is giving away are Aqua Kitty — Milk Mine Defender, Forevolution, Haunt the House: Terrortown, Hungry Giraffe, Rebel, Surge, Switch Galaxy, Ten By Eight, Tokyo Jungle Mobile, and Yu-nama: The Puzzle.
Owners of DualShock 3 controllers will be pleased to see the inclusion of Haunt the House: Terrortown as this game supports the controller. Access to this free games offer is via the pre-installed Xperia Privilege app, also available at the Google Play Store here. Once you have your voucher code this can be redeemed on your Sony Entertainment Network account.
As well as these 10 free games, Sony will also be giving away 2 more games a week until the end of 2013. Also 5 movies are available to download free, and owners can also get a free 60-day Music Unlimited trial.
Full details of this free entertainment pack Sony promotion with all the small print can be found here, so simply follow the instructions and away you go! Will you be taking advantage of this exclusive free offer for the Sony Xperia Z1, Xperia Z Ultra or Xperia Tablet Z?