Surface Pro 2 update and battery life benefit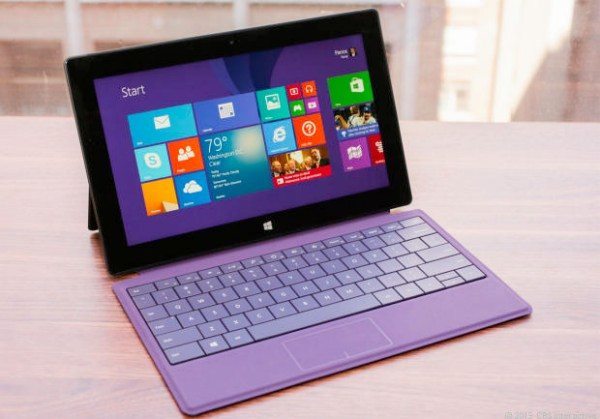 The Microsoft Surface Pro 2 tablet recently released and a firmware update that has been pushed out has now been shown to bring real battery life benefits. Previous battery life benchmarks have been re-run and now show notable improvements, welcome news for Surface Pro 2 owners.
Two battery life tests on the Microsoft Surface Pro 2 had the displays calibrated to 200 nits with a fixed workload running. In a web browsing battery life test the Surface Pro 2 after the firmware update achieved a time or 8.33 hours whereas before the update the time achieved was 6.68 hours.
This represents an increase of almost 25%, and also means the Surface Pro 2 now has a better web browsing battery life than the Surface 2, which manages 8.070 hours. A video playback battery life test was also conducted with the Surface Pro 2 lasting for 7.73 hours following the firmware update. This compares to 6.65 hours before the update.
However, this time the Surface 2 beats that with a time of 10.05 hours. You can see the full results and more on the technical aspects at the source below. An update that brings results such as this is always good news, and we'd like to hear from Microsoft Surface Pro 2 owners about this update.
Have you noticed a significant improvement in the battery life of your Surface Pro 2 since the update? Do let us know by sending your comments to us.
Source: AnandTech