Motorola Moto G launch date teased by company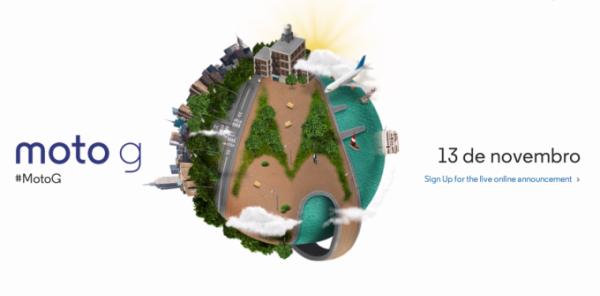 The big smartphone release this year from Google owned Motorola was the Moto X that has been available for US consumers for a while now, but a slightly cheaper handset for other regions is set for release in the form of the Motorola Moto G that has now had its launch date teased by the company.
We have already heard that the Motorola Moto G that was going under the codename of the DVX and was expected to be available by now but its release was delayed, and we have also heard some specs and pricing for the device for consumers in the UK.
Now though Motorola has put up a sign up page for consumers to be provided with details about the handset with an announcement set for the 13th of this month. While the handset won't be breaking any records for performance the rumoured asking price will be tempting considering the specs it will have.
The Moto G is rumoured to feature a 4.5-inch display at a resolution of 1280 x 720 and 329ppi pixel density, which is powered by a quad core Qualcomm processor clocked at 1.2GHz with 1GB of RAM. There is also a 5-megapixel rear facing camera that is paired with a 1.2-megapiel unit around the front.
The price of the device is rumoured to cost UK consumers once its released £134.95 without a contract or available free when signing up to a carrier for two years.
Are you interested to see what the Motorola Moto G has to offer?