HTC Slim takes thinness to another level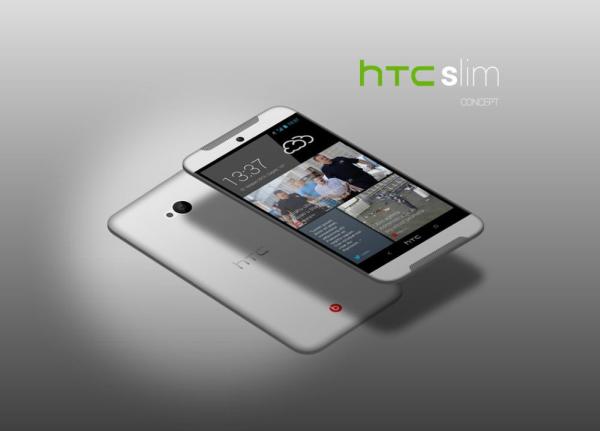 Earlier this year HTC looked to regain some lost market share with the release of the stylish HTC One with its much loved aluminium body. Thoughts have now been turning to its eventual replacement due next year, but the HTC Slim design we have for you today takes thinness to another level.
We have recently heard that the company is already hard at work on the successor to the HTC One with a couple of names already banded about that include the codename of HTC M8, and HTC Two. Today though we have a concept phone idea that you can see on this page that is titled the HTC Slim.
The design is the work of a Deviantart user going under the name of sneackeer, and as you can see from the image the smartphone is extremely thin. The device looks to have a virtually edge to edge display around the 5-inches mark housed on another aluminium frame.
With a device this thin it would be hard to get current internal components squeezed into such a small space, and it would also not leave a lot of room for much of a battery. In a few years we might get to see smartphones being released that are as thin as this design, but for the time being it would be hard for manufacturers to provide a handset that would still have some level of strength.
Would you like to see a smartphone this slim?