Massive iPhone speaker dock is brilliantly crazy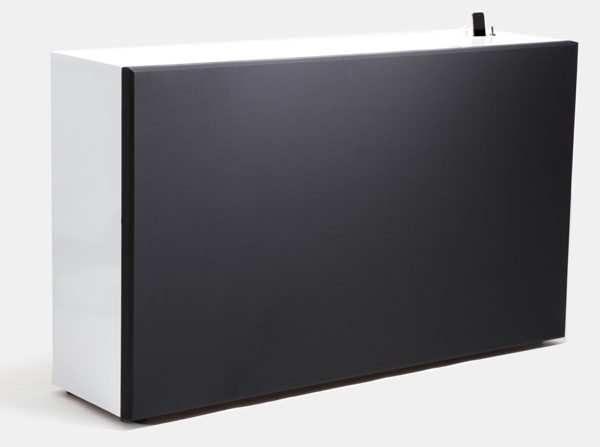 We all love madness but when you get brilliantly crazy combined with madness you have something real special that makes you sit right on the edge of your seat in awe. Please say hello to the world's largest iPhone dock called the 'Wall of Sound 2.0', which is massive.
The Wall of Sound 2.0 iPhone dock stands 1000mm tall x 1700mm wide x 400mm thick and weighs a staggering 178kg, the first Wall of Sound version 1.0 was released back in 2009, but this model is bigger and comes with many more speakers.
The iPhone dock speaker comes with Bluetooth; individually built chambers for the speakers, tube amplifier and a monkey come fitted.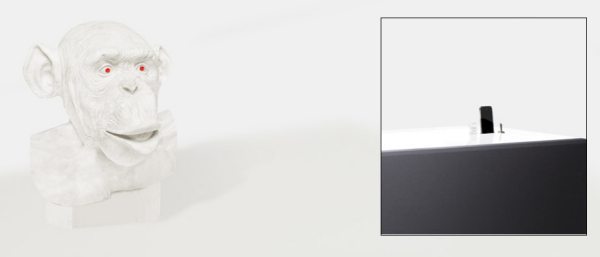 Yes, we said the Wall of Sound 2.0 iphone speaker dock comes with a little monkey; the monkey head lets you know if you are playing to loud. When the volume is too loud the monkey glows a golden color, if it is normal the eyes glow a nice blue, but if you go extremely loud the eyes will change red. If the eyes light red and the high volume continues the head will pop and the music will stop.
The iPhone dock is so loud it needs the money safety features to keeps your ears attached to your head and your property from exploding. I would love one of these; I could AirPlay a movie to Apple TV and then have the music come out of the iPhone dock, wow.
The Wall of Sound 2.0, are you sitting down? Is a staggering 8000 watts and comes with 44 speakers within and is priced at $6,900, so love this 3 feet tall by 4 feet wide dock. Please visit the official website here for more information or pre-order yours via Indiegogo, this is a crowd funding project and we know for a fact it will be on sale soon enough. The Wall of Sound 2.0 has already raised $18,150 USD of a 20,000 Goal with 58 days left to go.
Do you love the Wall of Sound 2.0 iPhone speaker dock?