Stylish iPad Air case and bag iLuv accessory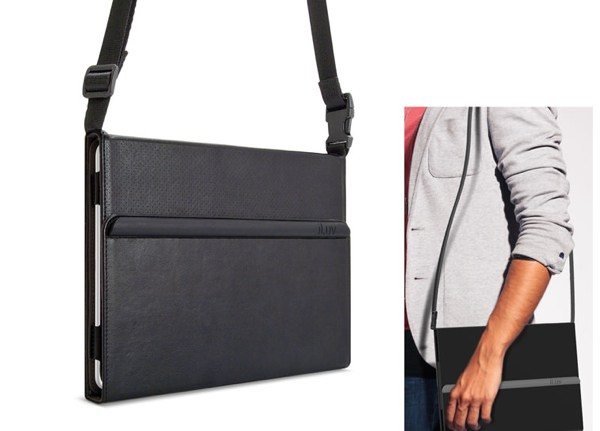 The Apple iPad Air tablet recently launched to wide acclaim and many people who have purchased one will be looking for a good case. This would also be a great Christmas gift idea for those with a new iPad Air, and with this in mind we have some info today about an iPad Air case and bag accessory from iLuv.
The iLuv Step Folio case for the iPad Air would be a great choice for those who need to use the tablet while on the go, so it might be particularly good for professionals or students. It's a mobile folio case featuring a shoulder strap and a handle for portability, and it's also very stylish.
The Step Folio can also double up as a stand by folding the covers back for hands-free viewing of your iPad in either landscape or portrait mode. It's made from soft, durable material that will protect your iPad Air from everyday bumps and scrapes.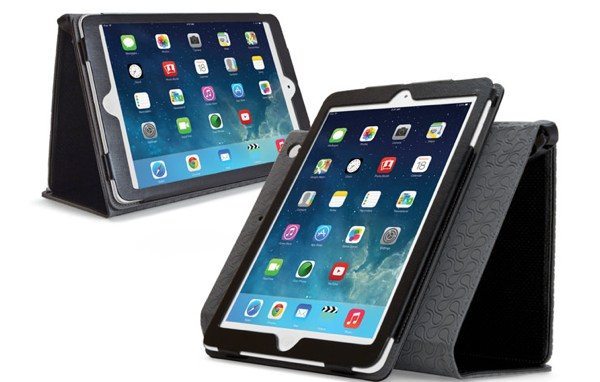 The iPad Air Step Folio case comes in black and the price is $59.99. At the moment it's available to pre-order at iLuv here. We think this is a great idea for busy people who want to easily carry their iPad whilst also giving it protection, plus it has the added benefit of being sophisticated and tasteful.
You may also want to check out our recent article about some of the best iPad Air luxury cases and also a new rugged iPad Air case from TYLT.
If you have the iPad Air would you appreciate somebody giving you this case and bag accessory this holiday season? Maybe you're going to treat yourself rather than wait?