Pinkberry app can pay for yogurts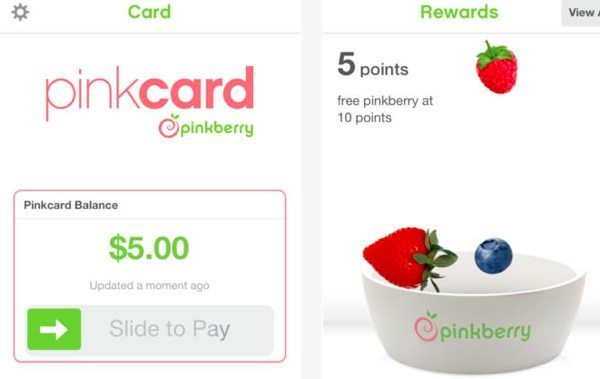 There really is an app for most things these days and lifestyle apps continue to grow in popularity. Many readers will be fans of Pinkberry frozen desserts and today we want to give you information about the Pinkberry app that enables users to pay for their yogurts.
The Pinkberry iPhone app has recently received an update that makes it easier than ever to pay for your Pinkberry. With the PInkberry iOS app you can manage your Pinkcard balance, track points towards a free yogurt, auto-reload, explore highlights on the Pinkberry menu and much more.
The app also enables users to find the nearest stores to them with directions, store hours and phone numbers, and another useful idea is to send an eGift to family and friends. Version 2.0 has recently arrived on the App Store and users can now combine accounts, scan from an iPhone to pay and also add a Pinkcard to Passbook.
If you want to check out or download the Pinkberry iPhone app you can do so at iTunes here. It's a free app compatible with iPhone, iPad and iPod touch running iOS 6.0 or later.
If you want the Android version of the Pinkberry app it's available from Google Play here. The Android version last received an update in March, is also a free app and is compatible with devices running Android 2.2 or later.
Are you already a Pinkberry app user and pleased to hear that the iPhone Pinkberry app has now received an update? Maybe you're heading to the App Store or Google Play right now to get this app? Let us know what you think of the Pinkberry app by sending us your comments.