Samsung Galaxy Gear watch update improves functionality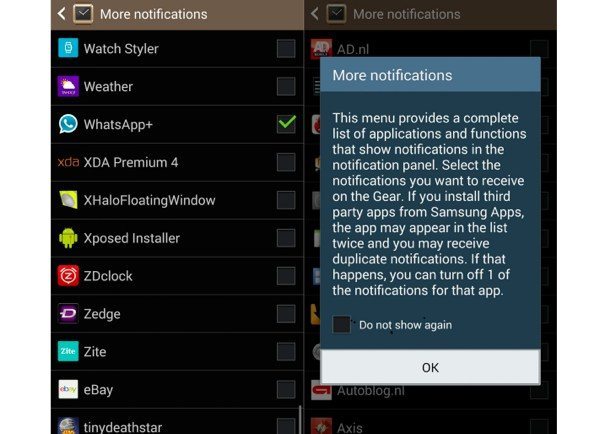 We always like to bring readers information about updates for their various devices and today it's the turn of readers who have the Samsung Galaxy Gear smartwatch. An update for the Galaxy Gear Manager app has arrived and owners will be pleased to hear that it improves functionality of the Samsung Galaxy Gear watch.
A previous software update for the Galaxy Gear only appeared to contain bug fixes, but it now looks as though it may have also been readying the device for this latest update. This new update for the Galaxy Gear Manager app brings some fairly radical changes.
There have been criticisms so far about some of the functionality of the Galaxy watch but it's good to know that Samsung appears to have buckled down to improve this. This update brings big improvements to the notification system.
Instead of only receiving text messages and also notifications from Gmail and Twitter without any previews, the Galaxy Gear Manager update has really extended notifications. Now, Galaxy Gear users will be able to receive notifications from any apps they choose, or indeed all apps if desired.
Users will be able to select which apps are able to send notifications, and when the notification is received they will be more informative. Another enhancement is badges on app icons that indicate the numbers of notifications or unread messages you have.
A new software update (Build V700XXUAMK7) is now rolling out, and once you have updated your Galaxy Gear you can then update the Samsung Galaxy Gear Manager app from here. There's no doubt that owners will really appreciate the improved notifications update and we'd like to hear what you think.
Are you updating the Samsung Galaxy Gear Manager app? What are your thoughts on the improved notifications feature for the Galaxy Gear watch? Send us your comments on this.
Source: SamMobile