Sony Xperia Z1S alongside Z1 and IPS news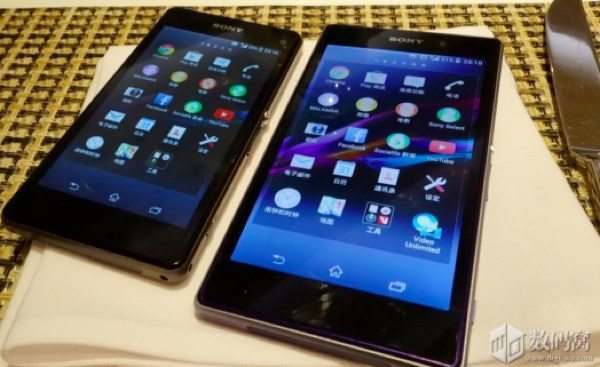 Plenty of information has already leaked out about the Sony Xperia Z1S, a mini version of the flagship Xperia Z1. Now a new leaked image has appeared, this time showing the Xperia Z1S alongside the Z1, and there's also some interesting news about a possible IPS display.
The Xperia Z1S is generating a lot of attention as it's unusual for a mini version of a popular flagship to have virtually the same specs. The Xperia Z1S though has many of the same specs as the Z1 including its Qualcomm Snapdragon 800 quad-core processor and 20.7-megapixel rear camera.
Where is does differ is a smaller display size of 4.3-inches rather than 5-inches (although that's expected for the smaller form factor). As well as this the Xperia Z1S display is expected to have resolution of 1080 x 720 rather than Full HD.
Recently the Xperia Z1S popped up briefly on the official Sony website before being pulled. This suggests the Xperia Z1S release will take place before too much longer, and we also recently saw a release teaser of November 26th from a listed case.
The latest leaked image of the Xperia Z1S purports to be of the phone standing next to the Xperia Z1, which gives a nice comparison.
The same source of this photo gave a nice morsel of information about the Xperia Z1S at the same time, claiming that it will have an IPS display. This would be a good improvement over the usual TFT displays that Sony uses, and will be music to the ears of many potential purchasers of the upcoming Sony Xperia Z1S.
Are you eagerly waiting for Sony to officially announce this smartphone? How much would you be willing to pay for the Sony Xperia Z1S when compared to its larger sibling?