iPad Air vs Microsoft Surface 2 vs Surface Pro 2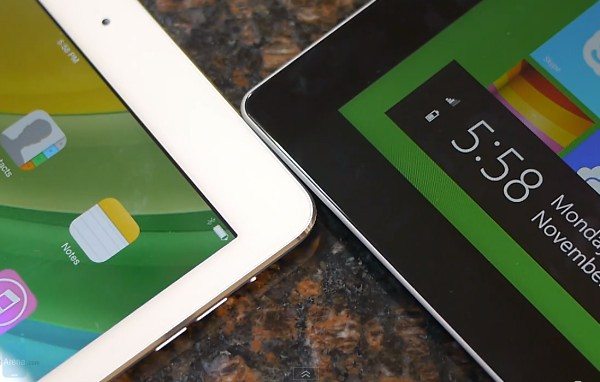 The Apple iPad Air and Microsoft Surface 2 and Surface Pro 2 have all recently arrived on the tablet market. Whereas the iPad Air runs Apple's iOS, the two Microsoft tablets run versions of Windows software. If you're considering purchasing one of the above then you might be interested in iPad Air vs. Microsoft Surface 2 vs. Surface Pro 2 video comparisons.
There is a profusion of tablet devices available right now and if you're not an Android devotee then any of the above tablets might appeal to you. We've written plenty of articles about the iPad Air, Surface 2 and Surface Pro 2, which you can see at the various links. However, sometimes videos can be really helpful in giving an idea of what devices have to offer and how they compare.
The first YouTube video below this story is an 11-minute look at the iPad Air vs. Surface 2 and notes that these tablets will be competing against each other this holiday season. The video begins with looking at the designs and characteristics that stand out.
It goes on to detail the displays, gives a tour of the hardware, compares operating systems, looks at processors, camera set-ups and more. At the end of the video you'll see pricing details for each tablet given and a conclusion given about which might be best depending on what's most important to you in a tablet.
The second video below this story is a 14-minute comparison of the iPad Air and the Microsoft Surface Pro 2. It includes many of the aspects of the first video including looking at designs of both tablets, specs, battery life and again pricing.
The PC-like components of the Surface Pro 2 are noted in the conclusion, and the verdict about which is best again depends very much on what you're looking for in a tablet. These videos could be useful if you are trying to choose between these tablets so why not check them out below.
When you've taken a look at the video comparisons we'd appreciate you letting us have your thoughts on these three tablets. Have you made up your mind to purchase the iPad Air, Surface 2 or Surface Pro 2? If so, which have you chosen and why?