iPhone 6 vs HTC M8, looking ahead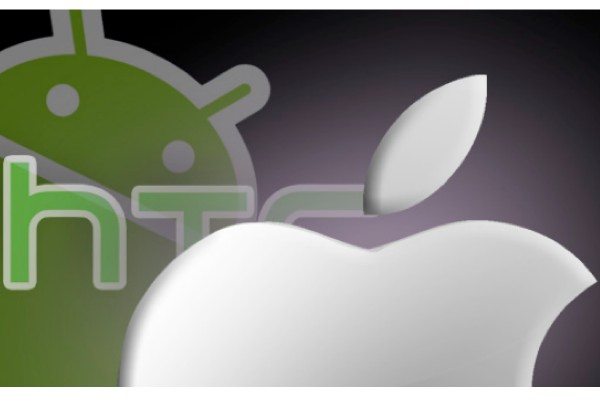 Recently we've been hearing rumblings of the HTC M8, a successor to the popular HTC One flagship device. Another big smartphone release next year will be the Apple iPhone 6, so we thought it might be interesting to take a look ahead and see what these two phones might bring to the table.
The HTC M8 is the codename for an HTC One replacement, so it's possible that it may eventually be called the HTC Two or HTC One 2, though that's merely speculation at this point. We've been hearing leaks and rumor about the iPhone 6 for some time now, but mentions of the HTC M8 are much more recent.
Obviously as both of these phones are due next year and it will be some time before they are officially introduced, no HTC M8 or iPhone 6 specs or features have been confirmed yet. However, sometimes it's interesting to think about what the future may bring, and what we're mentioning here has all been reported over recent weeks and months.
As far as the iPhone 6 goes there have been reports that it could step up to a larger display, and that rather than just the home button and camera lens cover featuring sapphire glass its use could be extended to the display as well. The prospect of a curved display has also arisen.
An Apple A8 20nm processor is a possibility and there have also been mentions of a liquidmetal being used in the construction of the iPhone 6. It's virtually certain to release running iOS 8 and it would be good to see a radical new design too. As well as this there have been recent reports that iPhones will be more quickly refreshed so it's plausible that we'll not only see an iPhone 6 next year, but also an iPhone 6S or iPhone 7.
Moving on to the HTC M8 that has more recently reared its head. Firstly a leaked image purporting to be of the HTC M8 showed an aluminum build. Further leaks have said that the HTC M8 will run Android 4.4 KitKat and be the first device launched with HTC Sense 6.0. It's also been leaked that it will be available on all of the big four US carriers at the end of Q1 next year. If that is accurate then it's likely to beat the iPhone 6 to the release pad.
The HTC M8 also looks likely to feature a fingerprint sensor, and another recent leak said that the phone would pack the Qualcomm Snapdragon 800 quad-core processor and have a 5-inch Full HD display. However we wondered whether these specs could disappoint, as they don't show much progression from top-flight phones that are already available this year.
There have also been suggestions though, that the HTC M8 will have a higher-definition display than this, with 2k resolution of 2048 x 1080 and also 3GB of RAM. Therefore, at this stage we are still hopeful.
For many people a choice between these two devices will depend on the fact that one runs iOS while the other is an Android handset. Nevertheless, plenty of people not tied to a particular operating platform may be trying to choose between the iPhone 6 and HTC M8 next year.
Although it's early days we'd be interested to hear your initial thoughts on the iPhone 6 vs. HTC M8. Are you already more inclined to favor one over the other? What would be your deal breakers for the iPhone 6 or HTC M8? Let us know with your comments.