Samsung Galaxy Note 3 case designed to complement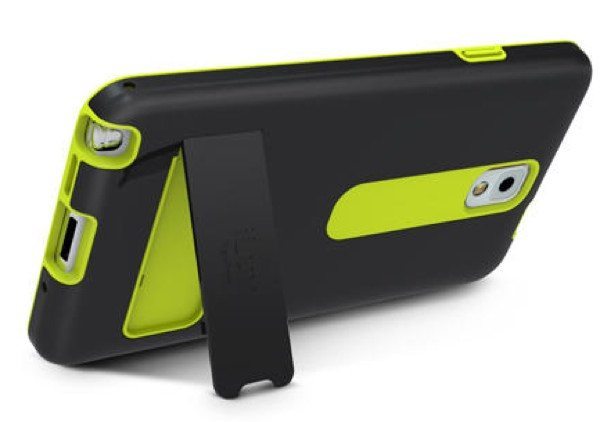 The Samsung Galaxy Note 3 smartphone is flying off shelves as we speak and some readers may decide they want a new case to keep the handset protected. Today we have some details about an affordable Galaxy Note 3 case from iLuv that is designed to complement the phone and offers fun color combinations.
The FlightFit case for the Samsung Galaxy Note 3 is a dual-layer protective case that also incorporates a stand. This offers excellent protection against shocks and the bumps and scratches that can occur in everyday life.
It has curved lines that complement the Galaxy Note 3 design and is made from a two-layer construction consisting of high-gloss polycarbonate and thermoplastic polyurethane to offer double the protection. Impact resistance is provided by the hard exterior while the soft interior offers shock absorbance.
At the back of the case there's a built-in stand for landscape viewing use and it also offers convenient access to the ports and controls of the Galaxy Note 3. This case is very reasonably priced at $29.95.
You can see more or order the iLuv FlightFit case for the Samsung Galaxy Note 3 at this iLuv product page where it's in stock right now. It comes in four color options, black, white, gray or purple, with contrasting color accents.
You may also be interested in our recent article about the Mugen Power extended battery or an earlier post about the best tough cases for the Galaxy Note 3. We think plenty of people will appreciate this iLuv Galaxy Note 3 FlightFit case and if you order it we'd like to know what you think, so do send us your comments.