Top Android keyboard apps 2013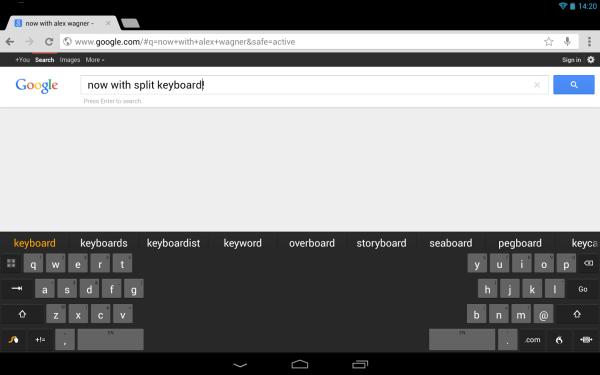 Android users have the option of easily changing a number of pre-installed features on their devices ranging from a number of different services, and today we are looking at some of the top Android keyboard apps for 2013.
There are a number of keyboard applications available on the Android platform with many users having their own favourites, and these can range from paid for applications to free offerings that can often to be just as good.
First up we have the recently updated Swype keyboard application that now offers users the chance of having a split virtual keyboard on their mobile device. This will be ideal for owners of larger sized devices and should help with the speed of typing content, and just like many similar apps Swype learns from what you type and offers suggestions based on this as you enter content via the keyboard.
The update has brought with it a whole host of new features that includes a new Blackbird minimalist theme along with combined secondary and tertiary menus. Users can now also adjust the duration of the vibration, keyboard height and layouts as well as continuous dictation available. There is a free version of the app that can be used for a set amount of time before any cash is needed, and to find out more head over to Google Play.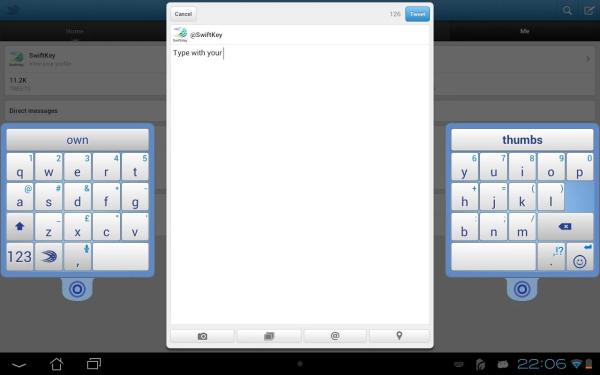 SwiftKey is another similar app and probably Swype's biggest rival and this has also recently been updated and also comes with a free version to try out. This offers a similar experience where the app learns from what you type to try and predict your next word before it has been typed. This app will also let you enter content by quickly moving your finger across the keyboard forming words and sentences.
There are now some new keyboard layouts for all sizes of device as well as a thumb keyboard for two handed typing. There are also compact layouts for one handed use with all of the keyboard layouts able to be resized and unlocked so they can be moved around the screen, and this can again be found on Google Play.
iKnowU Keyboard is another great keyboard app to use and again comes with a free version to try out first and has won a number of awards previously. This clever app was liked before in our hands on review and has since been improved via updates so head over to Google Play to give it a try.
Now if you don't fancy paying out any cash for a keyboard app but want something better than the offering that came with your handset the Google Keyboard is free for users on Android 4.0 or later. This also features gesture typing along with voice typing and can be found here.
What keyboard app do you use?