Samsung Galaxy Tab Slide with keyboard ejection envisioned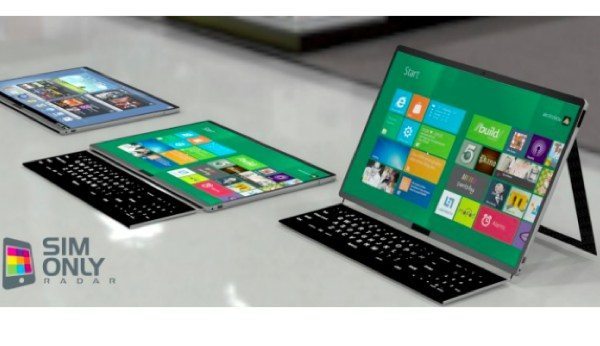 Some readers may have heard recent whisperings about the possibility of a Samsung tablet that would incorporate a sliding keyboard. Based on these rumors one designer has come up with the Samsung Galaxy Tab Slide with keyboard ejection envisioned.
We should point out from the off that this is a concept render, but it can be interesting to look at these occasionally to get an idea of what future products could offer. This is quite an appealing design that we think plenty of people would like to see on a real Galaxy Tab Slide if Samsung eventually releases the rumored sliding tablet.
Specifications of this Galaxy Tab Slide include a 2.3GHz Qualcomm quad-core processor, 4GB of RAM and 32GB of internal memory. It also has an 8-megapixel rear camera, a 2.1-megapixel front-facing camera, a 6000 mAh battery, and HDMI and USB connection. The choice of operating system is Windows 8.
This concept tablet measures 10mm thick and weighs in at 683g. What's really interesting here is a look at how the sliding keyboard could work. The full keyboard can be ejected from the bottom and then the tablet can stand atop and be used as a laptop.
Another nice aspect of this design is what looks to be an edge-to-edge display. It would be interesting to hear what readers think of this design so do let us have your comments. Are you enticed by the idea of a Samsung tablet with sliding keyboard? Would you like it to look like this Samsung Galaxy Tab Slide concept?
Source: SimOnlyRadar.nl (scroll down for English translation)