Verizon HTC One Max price leaked, release MIA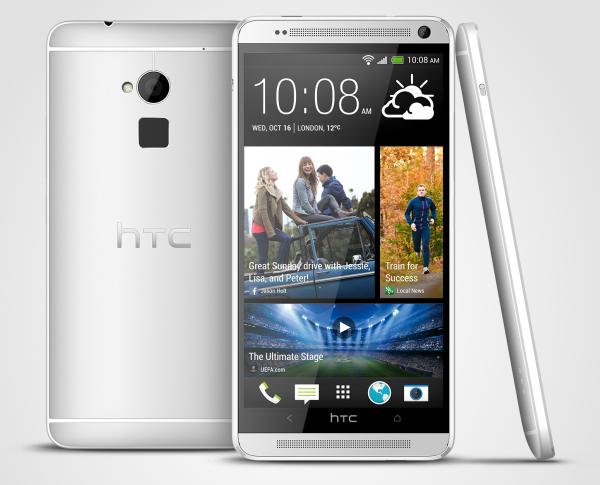 If you want a phablet sized smartphone there is now a nice growing selection of devices to choose from besides what Samsung has to offer, and now in the US the Verizon Wireless HTC One price has been leaked while a release date is MIA.
The HTC One Max is the supersized version of the flagship HTC One but also features that fingerprint scanner on the rear of the device. US consumers have already seen the HTC One Max released onto Sprint, and now an accidental leak has provided the pricing for the Verizon version.
Verizon has been showcasing a new store idea at Mall of America, and during the new store unveiling there was a huge interactive touchscreen display for those attending the event to have a play with, and it was found by HTC Source that the HTC One Max will cost customers of the carrier $299.99 with a new contract or $24.99 each month with Verizon EDGE.
The image also revealed Verizon carrier branding on the centre of the device just below the display where the HTC logo normally sits, but at the moment there is no information regarding the actual release date for the HTC One Max on the carrier.
Do you plan to get the HTC One Max?