Samsung Galaxy Mega 6.3 MetroPCS release date, price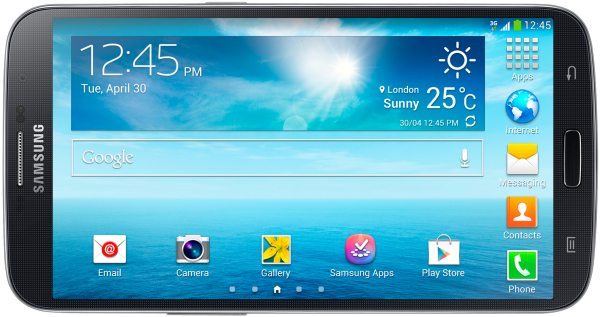 In just four days the Samsung Galaxy Mega 6.3 is apparently going to release to MetroPCS, this is a very large smartphone that prepaid operator customers will get to but on November 25th.
The Samsung Galaxy Mega 6.3 with MetroPCS will only cost $349 plus tax after a lovely $100 holiday discount, as well as a $50 rebate, which only applies to new customers that buy the handset in a MetroPCS store.
Just a quick recap on the Galaxy Mega 6.3 specs for MetroPCS customers, this handset comes with a 6.3-inch display, 1.7GHz dual-core Snapdragon processor, 3200mAh battery, Android 4.2.2 Jelly Bean, with the option to upgrade to Android 4.4 KitKat within time, it also comes with 1.5GB RAM, microSD slot, 8/16GB of storage, 1.9-megapixel front-facing camera and an 8-megapixel camera on the rear.
At launch the Mega 6.3 would be $499, but MetroPCS will have it for only $399 plus tax, happy days. The Galaxy Mega 6.3 will be riding on T-Mobile's nationwide 4G LTE network, which can be paired with a MetroPCS unlimited data, text and talk service plans from $40.
For more information please do read the full press release here – Will you be buying the massive Samsung Galaxy Mega 6.3 with MetroPCS?