Solitaire 7 app for iPhone helps pass the time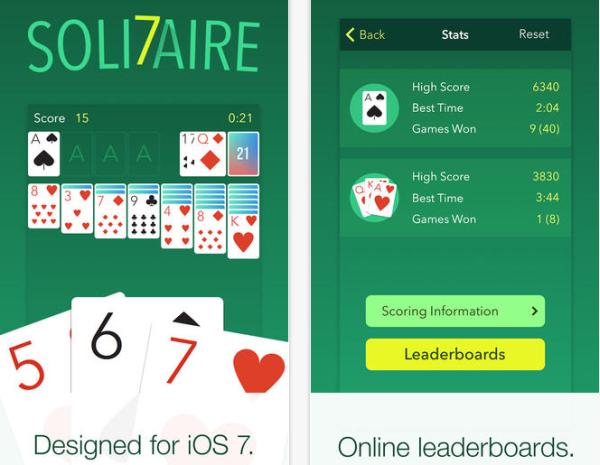 There will be many of us that like playing the free games that come pre-installed on our computers that can become really addictive, and now we have news of the free Solitaire 7 app for the iPhone that will help pass the time.
Many PC users like to play the Solitaire game on their devices and now an application called Solitaire 7 has been designed for iOS 7 devices and offers fans of the classic card game a way to enjoy it on their mobile device.
The game features a colourful card game with a simple cleanly designed application that is easy to pick up and start playing but harder to put back down again. Solitaire 7 is jam packed with exciting features such as three and draw one card modes, and the game layout can be altered to suit right or left handed players.
There is also Game Center Leaderboards so players can challenge their friends to achieve the highest score, and the app features unlimited games. It has great graphics with easy to read cards as well as a show time option being available, and much more.
Solitaire 7 1.0 is available worldwide on the App Store as a free download for owners of the iPhone, iPad, and iPod Touch running iOS 7 or later.
Are you a fan of the Solitaire game?