Nokia Lumia 2520 video review assistance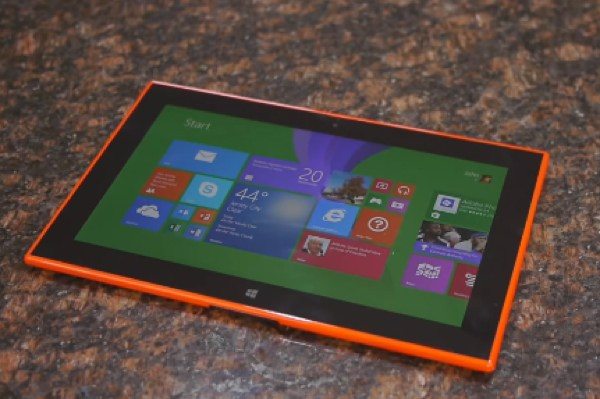 Nokia's recently announced its first tablet, the Lumia 2520. There's a lot of expectation for this device and the Lumia 2520 release is just starting to roll out now. You may well be considering purchasing this tablet and so we have a Nokia Lumia 2520 video review to show you that will hopefully assist you in making a decision.
The Nokia Lumia 2520 released on Verizon yesterday and arrives on AT&T today, and it's expected to become available in the UK in the first week of December. There has been plenty of initial enthusiasm for the Lumia 2520, which runs Windows RT 8.1, but if you're undecided as to whether this is the right tablet for you, a look at this review could help you out.
Many have questioned whether the Lumia 2520 can succeed on the mass market against the many other high-end tablets out there, and this video shows what it brings to the table. The 11-minute YouTube video below this story gives a good overview of the Lumia 2520, and it begins with a look at the design of the tablet and notes how exceptionally slim it is.
The red version of the tablet is shown, although as this color option has a glossy finish it's noted to be a fingerprint magnet. The design is very nice though, and definitely stands out among most of the other tablets on the market. Details of the display are then given before a tour of the hardware, and then there's a look at the software and pre-loaded Nokia apps.
The video continues with info on the camera set-up including sample images, and then details of battery life, pricing and more. Ultimately the tablet is said to be a "well-rounded performer" and a notable first tablet offering from Nokia.
The Nokia Lumia 2520 could be a good choice for tablet users who are not tied to the idea of an Android or iOS device. Much of your decision is likely to come down to what you think of the Windows RT 8.1 OS, and this video will give you an idea of what that offers.
Take a look at the video below for the full story on the Lumia 2520 and let us have your comments. Do you think the Nokia Lumia 2520 will be your next tablet purchase? What is it about this device that most appeals to you?