BlackBerry Z5 brings mini to BB10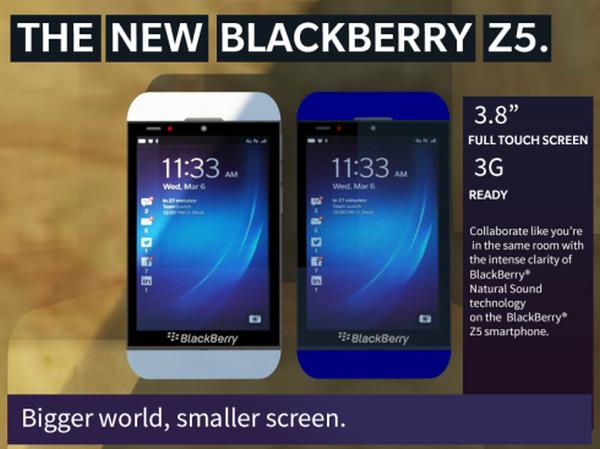 There has been an increasing amount of smaller versions of flagship smartphones released to the mobile market recently with the Sony Xperia Z1S expected to arrive next, but the BlackBerry Z5 design idea we have for you today brings a mini device to the BB10 platform.
The most recent release for the BlackBerry 10 operating system saw an increase in display size with the BlackBerry Z30, and while next year we are expecting to see another increase in the form of the Z50 but the concept phone we have for you today goes the other way.
This BlackBerry Z5 design idea is the work of Ancel Lim and features a smartphone with a 3.8-inch touchscreen display with a pixel density of 220pi. This may be a little too small for many smartphone users as it is even beaten by the 4-inch iPhone range.
Other specifications of the baby BB10 device include an 8-megapixel rear facing camera with either 8GB or 16GB of internal storage, and the BlackBerry Natural Sound technology for improved audio reproduction.
There is only 3G a connection so no 4G LTE data downloads here and the middle of the market device features a 2,200 mAh battery keeping everything ticking over. If BlackBerry were to ever offer something along the lines of this design it would be debateable how the buying public would take to it given that small display.
Would you like to see the BlackBerry Z5 become reality?
Source: Concept Phones.