Premium Samsung Galaxy Note 3 case features stand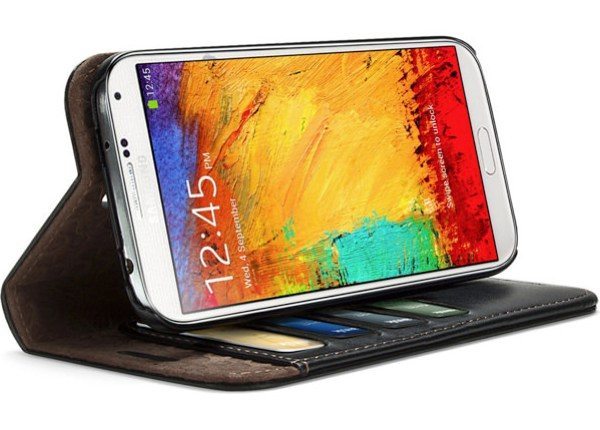 We're always on the lookout for good accessories for devices and if you have the Galaxy Note 3 and are looking for a case you might want to stick around. Today we have details of a premium Samsung Galaxy Note 3 case that also features a handy stand. Either treat yourself, or alternatively this could be a great Christmas gift idea.
Recently we gave readers details of a dual-layer protective iLuv FlightFit case for the Galaxy Note 3, and from feedback from readers it seems this was a popular choice. However, if that wasn't the case for you then there's also the iLuv Diary case for the Samsung Galaxy Note 3.
This is a premium leather multi-functional wallet case with a stand, and it will save you having to grab your phone and a separate wallet for when you're out and about. The diary case opens up to reveal a hardshell polycarbonate case for your Galaxy Note 3 on one side and pockets for cash and cards on the other side (four card slots and one cash pocket).
It has a pleasing design with an embossed pattern on the interior, while for convenience the back of the case can be folded to hold your phone in landscape mode for hands-free viewing. We think this is an attractive and stylish Galaxy Note 3 case in black and the price is $39.99. It's available now at this iLuv product page.
Do you think you might order this iLuv Samsung Galaxy Note 3 Diary case? Send your comments to let us know what you think.