HTC One Max review shows all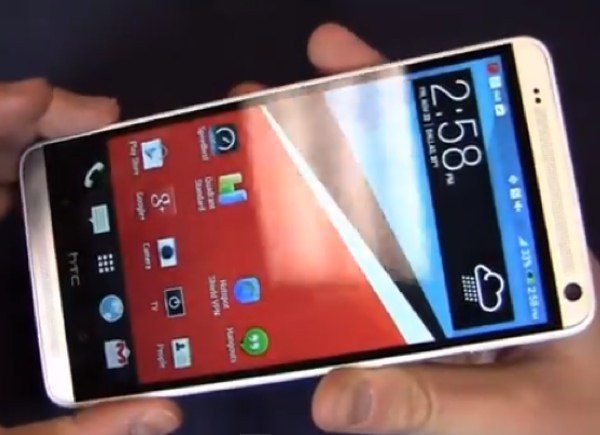 The HTC One Max is a phablet-sized version of the HTC One flagship smartphone that released earlier in the year, although we should point out that there are some added benefits. If you're considering purchasing this device you may be interested in checking out an HTC One review on video that shows all.
The One Max release is rolling out in different regions and in the US it has already arrived on Sprint and Verizon. We've already posted many articles on this phone but a One Max video review will give you a really good look at the device and give you a better idea about whether this could be the right choice of smartphone for you.
The additions to the HTC One Max over the HTC One that we mentioned at the beginning are a fingerprint scanner and also expandable storage via microSD. It also has an array of top-notch specs that will appeal to many potential buyers, including a 1.7GHz quad-core processor, 5.9-inch Full HD display and 2GB of RAM.
The YouTube video review below this story is in two parts totaling around 16-minutes and begins with running through the key specs of the phone. We then see a tour of the hardware, which is a good chance to notice the similarity of the design to that of the HTC One and its smaller sibling the HTC One Mini.
The reviewer is using the Sprint variety of the HTC One Max and the video continues with an excellent look at the software experience, various apps and user interface. The second part of this full video review gives another look at the hardware before going on to detail the camera set-up.
We then see some benchmark speed tests being run with results, and then the fingerprint scanner is shown with guidance on how it works. Ultimately the phone is seen as a "great addition to the One lineup" although it's felt that there was a missed opportunity as far as killer software features are concerned.
This HTC One Max review gives a very good overview of the device and should really help you out if you're undecided about whether to buy this phone or not. Once you've checked out the two videos below that make up the review we'd appreciate your comments.
Have you seen enough to convince you to make the HTC One Max your next smartphone purchase? Maybe you're still torn between the One Max and another phablet, such as the Samsung Galaxy Note 3 or Nokia Lumia 1520?