HTC Two design shows what could release in the future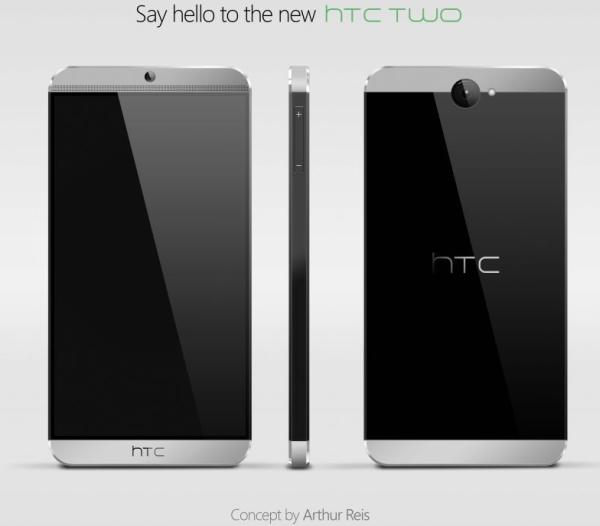 HTC put a marker down this year with the release of the HTC One that was quickly loved by those that reviewed the device or purchased it, and more recently the company supersized it with the HTC One Max but the HTC Two design we have for you today shows what could release in the future.
As we are only a couple of months away from it being a year since the HTC One was originally launched thoughts have obviously been turning to its eventual replacement. The device in question has been going under the codename of HTC M8 where this year's handset had the HTC M7 moniker.
We quite often bring our readers some concept phone ideas and today's one is the work of Arthur Reis, who recently provided us an iPhone 6 design with a wraparound display. The image that you can see on this page is his idea of the HTC Two that could be the name of next year's flagship Android smartphone from the company.
The device looks like a cross between an Apple iPhone and the HTC One and should see the screen size pushed up to at least 5-inches with a Full HD resolution. Previous rumours have suggested that the device will be upgraded to use the Qualcomm quad core Snapdragon 800 processor with a possible 3GB of RAM.
This concept is built using aluminium again with glass protecting the display and the front facing speakers are only at the top of the device.
Would you like the HTC Two to look like this?
Source: Concept Phones.