HTC M8 specs supposedly reaffirmed, outscores old model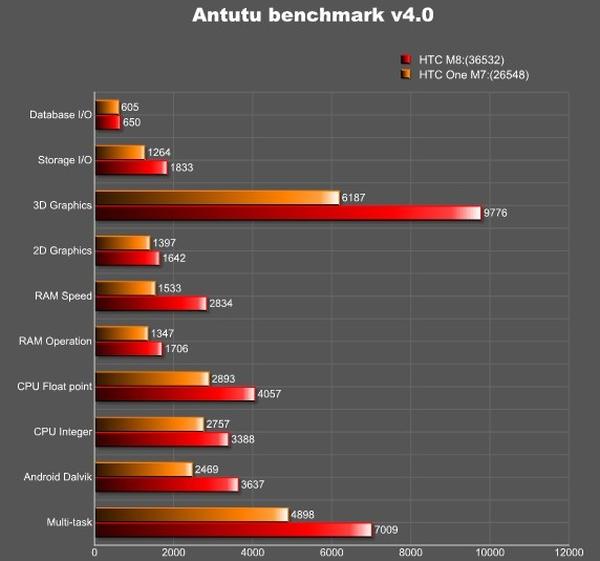 The last couple of days have seen more leaks about the next flagship smartphone release from HTC that have included some benchmark results, and now the HTC M8 specs are supposedly reaffirmed easily outscoring the old HTC One model.
Only yesterday we heard about some benchmark results for the upcoming successor to the HTC One that has the codename of HTC M8, and now the team behind these benchmark results, AnTuTu, has posted more information about the results that also show the specs of the mystery handset.
The handset was running on an operating system titled htc_m8-userdebug|4.4|KRT16O and based on Android 4.4 KitKat, and the handset is sporting the quad core Qualcomm Snapdragon 800 processor that was tipped before.
There is also an Adreno 330 graphics GPU along with 2GB of RAM and all this internal technology is powering a Full HD 5-inch display with 32GB of on board storage. What may disappoint some potential customers though is the fact the handset is wearing the same 4MP UltraPixel rear facing camera along with a 2.1-megapixel unit around the front.
The HTC Two or whatever the company calls it is expected to arrive by February next year and as you can see from the benchmark results the new model easily outscores the older handset, but it remains to be seen if the specs are a big enough jump up to what's already available in the smartphone market.
Do you like the sound of the HTC M8?