Colourful iPhone 6 design looks more like iPad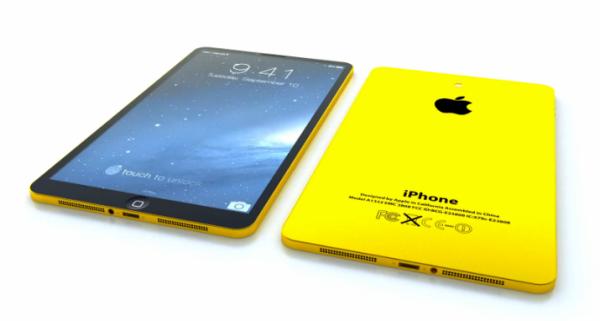 There has been a lot of talk about the designs that Apple may be working on for next year's smartphone release that could even see two flagship handsets provided for fans of the company, but the iPhone 6 design we have for you today is colourful but looks more like an iPad.
There has been lots of rumours about next year's iPhone 6 release with a lot of them focusing on an increase in screen size, and the concept phone we have for you today from KOBi SNiR, reminds you of a scaled down iPad mini.
The device has a screen size around the 4.5-inch mark which a lot of iPhone fans would love although there will always be some that would want more. The design sees the home button reduced in size so whether it could still accommodate the Touch ID fingerprint scanner would be another thing.
This colourful design may not be to everyone's tastes but the handsets rear camera has been moved to the centre of the back panel with the flash above it. The design also has a video that we have embedded for your viewing pleasure below but there will be a lot of iPhone fans hoping that next year's model does bring an all new shape and feel along with that bump up in screen size.
Do you like this iPhone 6 concept?
Source: Concept Phones.