Nexus 6 imagined with Ark design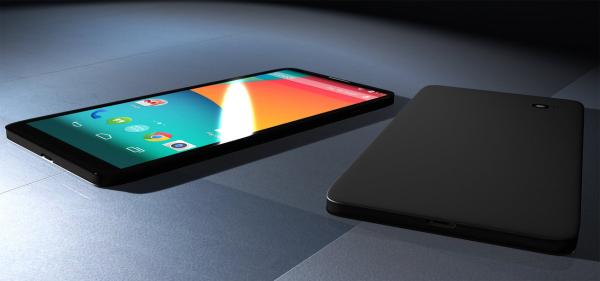 The new LG Nexus 5 has only been available for a short time and as expected proven to be a hugely popular smartphone, but as always in the smartphone world thoughts will already be turning towards next year and the various devices that will be made available. Today we have the Nexus 6 imagined with the Ark design.
Regular readers are used to seeing the concept phone ideas that sees designers trying to envision the hardware that we could see in the future, and the image that you see on this page is the work of Deviantart user going under the name of Kouglov and could be the Nexus 6.
The stylish design has a handset that looks to be closer to the 6-inch mark with what would be a Full HD resolution. Under the hood we have a quad core processor clocked at 2.5GHz and coupled with 3GB of RAM.
There is the latest Android 4.4 KitKat operating system onboard but if this was to be the Nexus 6 it would release with something newer. There is also 32GB of built in storage along with that much loved microSD expansion that is missing on the current Nexus smartphone.
Other specifications include 4G LTE connectivity along with NFC, Wi-Fi, Bluetooth, and GSM but time will tell whether in 2014 Google will again choose LG to manufacture the Nexus 6 or instead use a different manufacturer.
Do you like this design?
Source: Deviantart via Concept Phones.