Samsung Youm design shows a wraparound display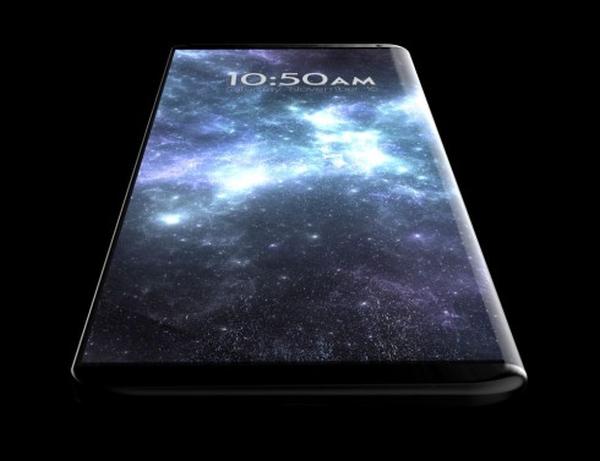 This year we have seen a slight move away from the traditional flat smartphone touchscreen display with the Samsung Galaxy Round and the LG G Flex handsets. We can almost certainly look forward to more handsets in the future that will offer something a little different from the norm and the Samsung Youm design we have for you today shows a wraparound display.
The Youm title for Samsung's flexible AMOLED displays first appeared way back in 2012, and since then we have seen the company launch the Galaxy Gear and receive a patent for wraparound displays that are tipped to arrive on a smartphone device sometime next year.
Now today we have a concept phone idea for you that is the work of Ian Nott that is imagining what such a handset could look like if it is ever released by Samsung. What could be the Galaxy S5 featuring such technology has one side of the display that is more like current handsets, while the other side wraps around a bezel that keeps on going.
This edge could see things such as the handsets volume controls or the power button and other controls utilized here. It remains to be seen if such technology is used in the near future for handsets and if consumers like the idea of flexible touchscreen displays.
It seems that both LG and Samsung are looking to this for the future as we see specifications for smartphones constantly advancing as we go beyond Full HD displays and quad core processors.
Do you like the idea of flexible smartphone displays?
Source: Coroflot via Concept Phones.