Archos Quechua Android phone not thrilling enough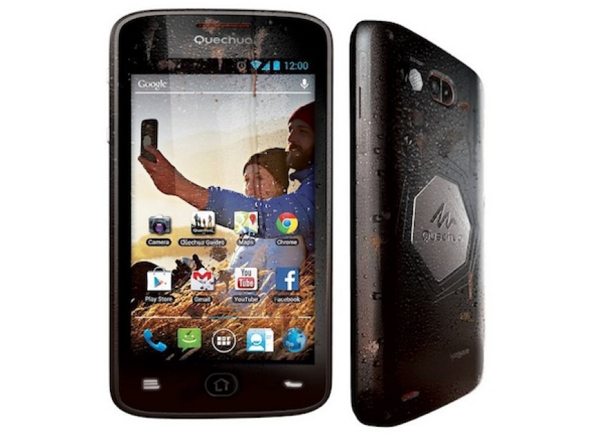 Archos has decided to team up with a company called Quechua known for sports products and hiking, they have banged heads together to bring us the most amazing smartphone on the market called the Quechua Phone.
If only that were true, the Quechua phone is nothing more than a mid-range Android 4.1 smartphone, no release dates have been mentioned as of yet, which probably means it might not even come under that mid-range field.
The Archos Quechua Android phone not thrilling enough for us but someone has got to like it, the smartphone comes with a 5-inch display, runs on the Android 4.1 Android operating system, and has 4GB of internal memory, but can be expanded thanks to the microSD card slot.
Other specs include a 1.2GHz Qualcomm processor, 1GB RAM, 5-megapixel rear camera, it has been IP54 certification, which makes it durable and will cost about $310. The battery life should be very good indeed with the 3500mAh battery, not all bad then.
We like rugged phones, but do company's put a lovely hard durable jacket on them but the realise they cannot get the jacket off the phone to put decent specs within, why do they always leave the good stuff out! Nice exterior does not mean it will always have a nice interior. Sorry, but the Quechua Android phone does not tick all the right boxes. Release a true smartphone like the iPhone 5S or the Galaxy S4 then make it rugged.
What do you think of the Quechua Android phone?