Brush Brush iPhone app teaches kids oral hygiene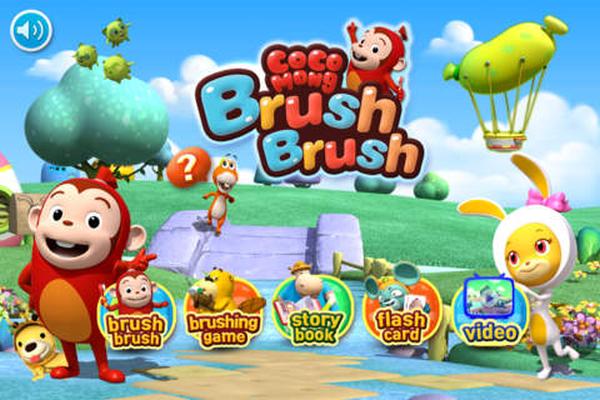 As children grow it is always important to make sure they know how to clean their teeth properly so avoiding any early decay, and today we have news of the Brush Brush iPhone app that teaches kids oral hygiene which is currently available at a discount.
This application has been designed to teach kids the importance of oral hygiene and does so in an educational and fun way while also promoting healthy snacking. The app features an animated character called Cocomong that young children will fall in love with that lives in a fantasy world inside a refrigerator with his friends.
There are 11 characters that each has a unique fusion of a cute animal with food and the main character Cocomong is a cross between a monkey and a sausage. He leads children through the process of keeping their teeth clean with step by step instructions, and the app also features a fun brushing game.
This sees users touching different snacks and moving them toward Cocomong's mouth which causes cavity forming germs to appear, but then children can load up his toothbrush with paste to brush away those pesky germs.
There is a 12 minute 3D movie that shows Cocomong and his friends enjoying various snacks before brushing their teeth. For a limited time this great app is available at a discounted price of £1.49/$1.99, and Brush Brush Cocomong is available via the App Store for owners of the iPhone, iPad, and iPod Touch running iOS 4.0 or later.