HTC One Max vs Nokia Lumia 1520 comparison review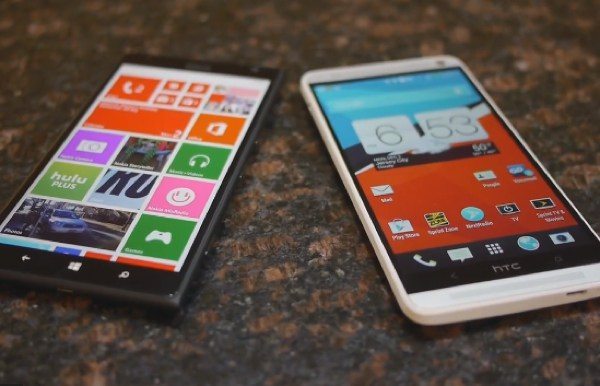 The trend for smartphones with larger displays still continues and there are plenty available on the market. Two phablets that have recently released are the One Max from HTC and the Lumia 1520 from Nokia. You may well be considering one these devices and so today we have an HTC One Max vs. Nokia Lumia 1520 video to show readers that may help in this decision.
These phones have plenty to recommend them with quad-core processors, full HD displays and much more. The operating platforms might be a deciding factor for some though, with the HTC One Max running the Android 4.3 operating system and the Nokia Lumia 1520 running Windows Phone 8 Black.
The HTC One Max follows on from the success of the HTC One flagship while the Lumia 1520 is Nokia's first Windows Phone phablet. We've given readers plenty of information about both of these phones already, but a video comparison can be a really good way of pointing out various aspects of the phones so that you can decide which is best for you.
The 15-minute YouTube video that we've embedded below our story starts with showing the designs of both phones side-by-side and then detailing the displays. Both are said to be impressive but the One Max is favored slightly more in this respect by the reviewer.
After a tour of the hardware the video moves on to a nice look at the operating platform experiences, before detailing processors, camera capabilities (including image samples and video footage), battery life and more. Pricing is also given at the end of the video, with the Lumia 1520 being the cheaper of the two.
We won't give away the ending of the video as you can view it for yourselves. However, ultimately your decision will depend very much on what is most important to you in a phone and how much you are willing to pay.
When you've taken a look at the HTC One Max vs. Nokia Lumia 1520 video review comparison below, we'd be interested to receive your comments. Is your choice the HTC One Max, the Lumia 1520, or another smartphone altogether?