Nokia Lumia 1020 vs Lumia 1520 value comparison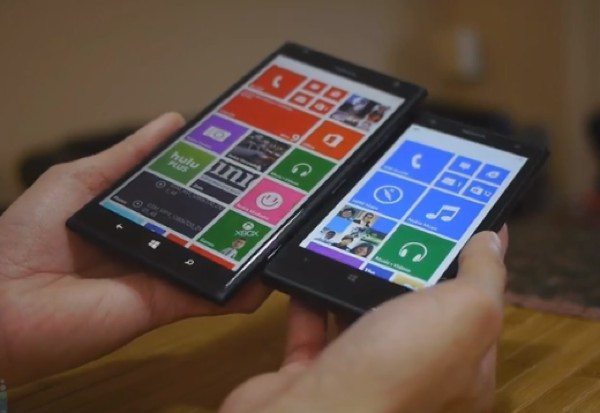 If you're after a new smartphone you might be considering a Nokia Lumia device. The Lumia 1020 released in the summer packing a whopping 41-megapixel camera while the Lumia 1520 phablet sized device arrived very recently. Today we have a Nokia Lumia 1020 vs. Lumia 1520 value comparison to share with readers.
These are both Windows Phone handsets with the Lumia 1020 running Windows Phone 8 upgradable to the Amber update, while the later Lumia 1520 runs Windows Phone 8 Black. We've posted many articles now about both of these two phones that you can see at the links, and both have plenty to offer.
The 11-minute YouTube video that you can view below this story gives an excellent overview of these smartphones, which are immediately said to be the two best Windows Phone handsets available at the moment. It shows how they compare, beginning with showing the design and build of both handsets with some nice close-up looks, where the much larger size of the Lumia 1520 is very apparent.
The video goes on to detail the displays, gives a hardware tour, and then info about the camera set-ups and various Nokia-branded apps and software. It continues by detailing the processors and performance, camera capabilities (showing image samples), call quality, batteries, and pricing.
We don't want to give away the final conclusion of this video review but one of these handsets is said to offer more value than the other when considering the price. When you've taken a look at the video below we'd appreciate your comments.
If you were thinking about purchasing one of these two Nokia Lumia smartphones, have you now made up your mind? Which one will you choose from the Nokia Lumia 1020 and Lumia 1520, and why?