Plantronics Voyager Legend Bluetooth headset review visualized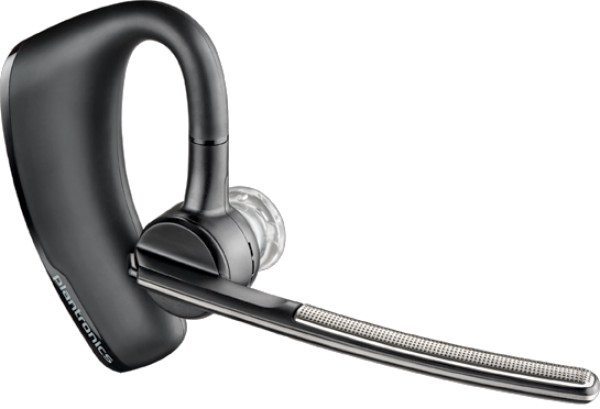 At Phones Review we're always on the lookout for useful and popular accessories for different devices. Today we have details of a Bluetooth accessory and some videos to share of Plantronics Voyager Legend Bluetooth headset reviews.
The Voyager Legend is a mobile Bluetooth headset that uses smart sensor technology that reacts when you put it on so that you can answer calls without a click. Alternatively if you already have the headset on and a call comes in, the Voyager Legend will tell you who the call is from and you simply respond with "Answer" or "Ignore."
A tap of the voice command button will also enable users to ask about connection status, battery level and more. This headset also features moisture protection using P2i technology to guard against damage from spills, rain or sweat. It features precision audio with multi-microphones and smart call routing, so that for example music will be paused for incoming calls.
A "Find my Headset" Android app is also available and the headset weighs 18g. The Voyager Legend mobile Bluetooth headset is priced at $99.99 and you can see more or order it from Plantronics here.
This is a popular accessory right now and if you want to take some close-up looks at the headset before you decide whether to purchase it, you might like to check out the three YouTube video reviews below.
The first is a 5-minute look at why you need the Voyager Legend Bluetooth headset and it starts with discussing how it pairs with your mobile phone using the smart sensor technology. It runs through various functions available and gives details such as talk time and standby time.
The second video is a 7-minute review and the reviewer gives info about what he feels are its good and bad points. Call quality and many features are praised and there are details of aspects such as battery life, charging details, how to adjust it to wear for the right ear or the left ear, and a chance to see it in action. Ultimately the Voyager Legend is described as a "superb device."
The final video review is the longest at 11-minutes and gives another take on the Plantronics Voyager Legend Bluetooth headset. The verdict is that this is an "awesome" accessory, so all three of these reviews have plenty of praise for this product.
We fell this headset would make a great Christmas gift or stocking filler this holiday season, and when you've taken a look at the videos below we'd really like to hear what you think about this accessory. Will you be buying the Plantronics Voyager Legend Bluetooth headset? Let us know with your comments.