LG Optimus G Android 4.4 update appears but not LG G2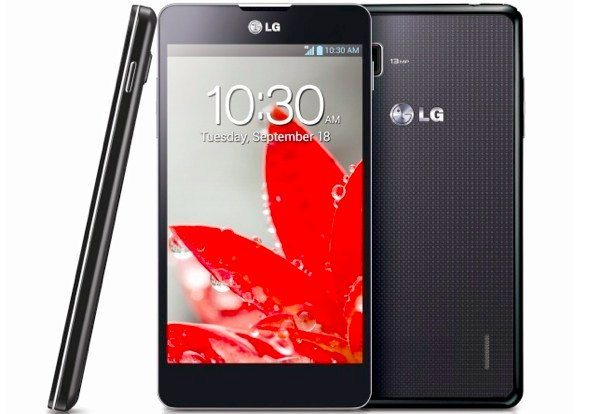 There's some rather intriguing news today for LG smartphone owners as the Android 4.4 KitKat update has arrived for an LG handset. Strangely though, rather then the LG G2 it's the LG Optimus G that has received the Android 4.4 update first.
We've been following the progress of the Android 4.4 update for the more recent LG G2. Recently a French carrier posted news that it should be arriving in late January, although this is unconfirmed.
One thing we were not expecting was that the Android 4.4 update would reach last year's LG Optimus G first. However, that is just what has happened as LG in Estonia has officially announced the news on its Facebook page.
The Android 4.4 update has specifically started to arrive on one carrier in Estonia and lucky LG Optimus G customers of Elisa will be the first to receive the upgrade. There's no news yet on which regions will be the next to receive Android 4.4 for the LG Optimus G, but news that it has arrived is a promising sign that the update will soon spread.
This all seems rather bizarre when considering that Android 4.4 has not yet started rolling out to the much more recent and powerful LG G2. However, stranger things have happened and we can only hope that here will soon be news of KitKat's arrival for the LG G2 as well.
Are you hoping to receive the Android 4.4 update for your LG G2 soon and puzzled that the Optimus G is receiving it first? Maybe you're an LG Optimus G owner and happy to hear the update has started being pushed out for your device? We always appreciate your comments.
Source: LG Estonia Via: Phone Arena