Push iPhone 5, 5C, 5S Wallet case with secret compartment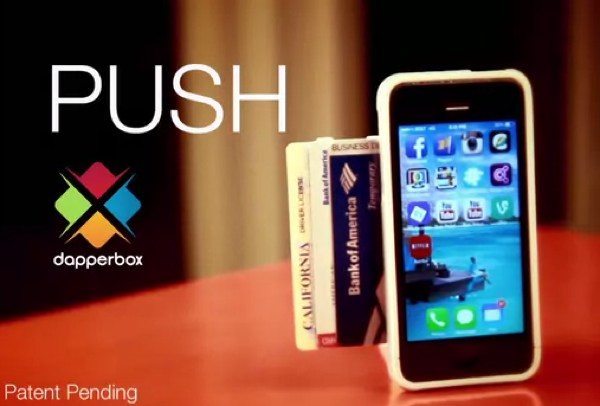 We like to bring readers news of mobile device accessories and there are some great products around. We also enjoy detailing Kickstarter projects and this article combines both. We'll give you some information about a Kickstarter idea for a Push iPhone 5, 5C and 5S wallet case with a secret compartment.
If you haven't yet heard of Kickstarter this is a site where fundraising takes place to try to get an idea into production. The Push Wallet case comes from Dapperbox and would be extremely useful as it would save having to grab two items on the way out of the door.
While we've seen other wallet cases for smartphones, the Push seems particularly good as the wallet part of the case is discretely hidden and only shows at the touch of a button. It has a click-closure access drawer using a patent pending push and slide release system so everything is kept secure.
The Push case features an easy grip surface with smooth touch feel and can hold 3 cards or 2 cards plus cash. It comes in Yellow Cab, Blue Sapphire, Pink Passion, Black Onyx, Red Rosso and White Glacier color options.
The Kickstarter campaign for the Push case for the iPhone 5, 5C and 5S has a target goal of $15,000. At the time of writing over half of that has already been raised from 195 backers and the deadline runs out on January 17, 2014.
You can see much more about the Push wallet case in the video that we've embedded below this story. You can also see details at this Kickstarter page, where you can also back the product if you choose to.
You might also like to check out another recent Kickstarter campaign for a foldable studio idea for smartphones. What are your thoughts on the Push wallet case for iPhones? Will you be backing this Kickstarter project yourself?