LG G2 December Android 4.4 update arrival for some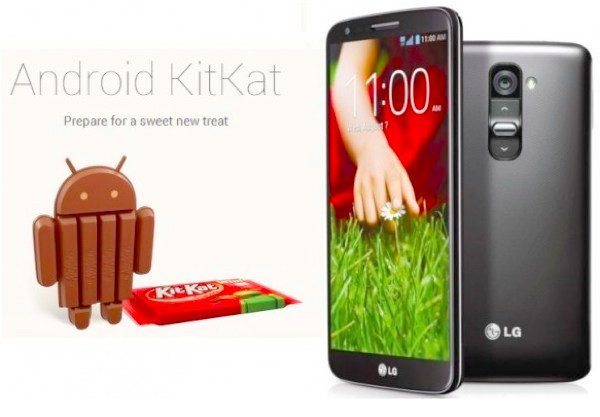 There's further reassurance today that the LG G2 Android 4.4 KitKat update is still scheduled to roll out soon. We've been keeping readers informed about developments on this and LG Korea has now officially announced a December arrival for the Android 4.4 update.
As you might expect then, it appears that Korean users of the LG G2 smartphone will receive the update first. Other leaks we've heard so far have suggested that late January might be the very earliest that Android 4.4 would roll out for the LG G2.
While this news from LG Korea doesn't of course mean that the Android 4.4 update will arrive for other regions at the same time, it does at least suggest that everything is on schedule. If the update can start rolling out this month for the LG G2 in Korea it's a promising indicator that it might also arrive elsewhere soon.
In late November LG Canada announced that the LG G2 Android 4.4 update would arrive for the phone on Canadian carriers at some point late in Q1, 2014, thus as late as March. However, more recently we told how a French carrier had scheduled a late January LG G2 Android 4.4 update and that testing was already taking place.
LG Korea announced this latest news on its official website saying that Android 4.4 will come to the domestic market this month for the LG G2. The company also said that the upgrade was in progress and that information on a schedule will be announced at a later date.
It's all looking rather hopeful that the LG G2 in other regions will also receive the Android 4.4 update before too much longer. However, it's likely to appear at different time for various regions and carriers.
Are you an LG G2 owners hoping that your region will be among the first to receive the Android 4.4 KitKat update for the device?
Source: LG Korea (Google Translated) Via: Phone Arena