Windows Phone 8.1 physical vs on-screen buttons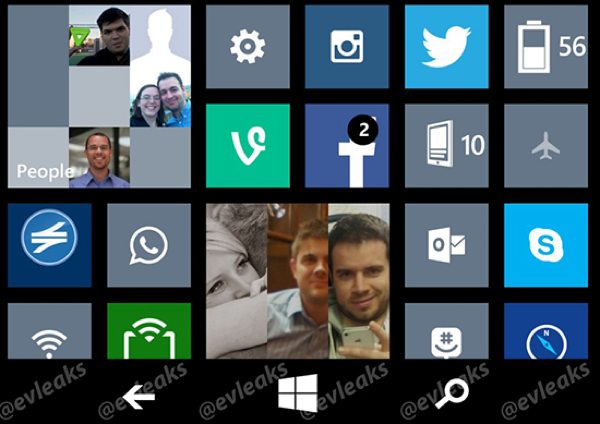 Is Microsoft really testing Windows Phone 8.1 Blue in-house? This is a question that has been flying around a few days now, there are reports suggesting that the company will release new Windows Phone smart devices next year that could possibly feature hardware Back, Windows and Search buttons.
If you look over on Twitter leak gods @evleaks you will see a screenshot on the on-screen buttons that could possibly feature on new Windows devices, this could all be a part of the new Windows Phone 8.1 Blue update, this would most definitely reduce the costs of Windows Phone manufacturing.
Microsoft Windows Phone 8.1 physical vs on-screen buttons
It is fair to say that by having on-screen buttons and scrapping physical buttons would make manufacturing quicker and a lot cheaper, this would allow MS to produce more entry-level smartphones on the quick rather than mid to top-range devices.
Partial Windows Phone "Blue" screenshot. pic.twitter.com/LnV9h0MMKL

— @evleaks (@evleaks) December 14, 2013
If physical buttons were removed in favor of on-screen ones would this entice other manufacturers to toggle to Windows Phone 8 OS, it does make sense for Microsoft to kill off Windows Phone license fees so other manufacturers could easily switch to WP OS.
If you visit the Verge they have a fantastic screenshot of what apparently is the new Windows Phone on-screen buttons, please do take a look and let us know what you think.
Do you prefer physical or on-screen buttons?
Many Android devices have on-screen buttons and this works for them, attracting many more OEMs to load Windows Phone 8 does make perfect sense.