Samsung Galaxy Young vs Galaxy Core Plus in speed video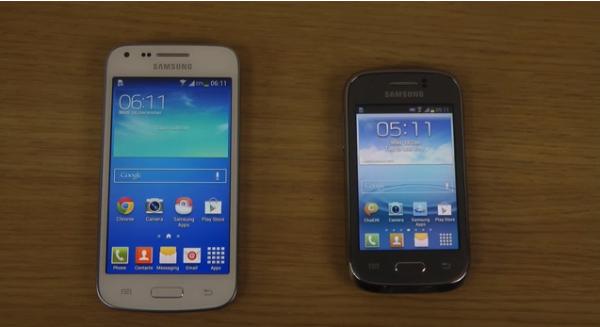 Samsung has a huge range of smartphones available to consumers away from its high end flagship devices which still gain a lot of interest, and today we have a quick speed test video featuring the Samsung Galaxy Young vs. Galaxy Core Plus.
There is constantly being new Samsung Galaxy smartphones being released at various price and spec levels, and today we have embedded the short video below this page that is comparing the Samsung Galaxy Core Plus with the Galaxy Young.
The Galaxy Young was released earlier this year which is an entry level smartphone that won't set any records performance wise, while the Galaxy Core Plus has only just been made available in certain regions.
This test is just looking at how quickly the two devices shut down then reboot with the Galaxy Young running the Android 4.1.2 Jelly Bean operating system, which compares to the Android 4.2.2 OS on the other handset.
The Samsung Galaxy Core Plus restarts really quickly and returns to use much sooner than the other handset.
Have you considered either one of these handsets?