CyanogenMod Nexus 5 cases released in time for Christmas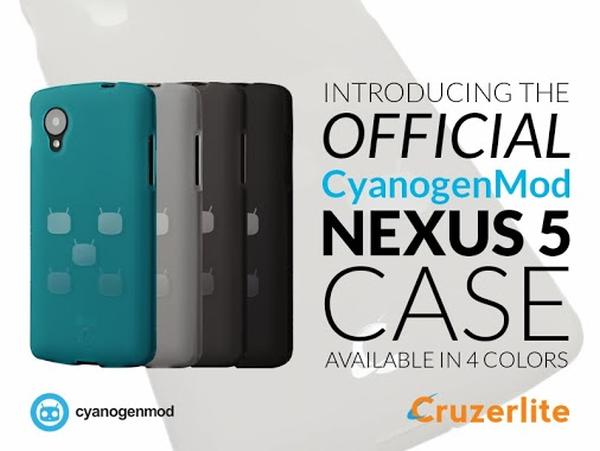 Poplar mobile devices have a whole host of different accessories on offer that not only lets you personalize your device; they will offer some level of protection from life's bumps and scrapes. Today we have news of the official CyanogenMod Nexus 5 cases that have been released in time for Christmas.
We have already covered a number of Nexus 5 cases for owners of the popular smartphone to consider, and now fans of CyanogenMod can make their handset a little different. These new cases are made by Cruzelite and are manufactured from a material called TPU.
This makes them more cut and tear resistant while also being abrasion resistant. The cases have some transparency while being fairly stiff but also flexible enough to easily slip your LG Nexus 5 inside, and are also shatterproof.
The new cases come in a number of colour options that include black, clear, smoke, and teal and have been designed by CM community member, Asher Simonds, and can be ordered from the Cruzelite official website for $14.90 each.
Do you like the look of the CyanogenMod Nexus 5 cases?
Source: CyanogenMod.