iPad Mini 2 gaming performance review on video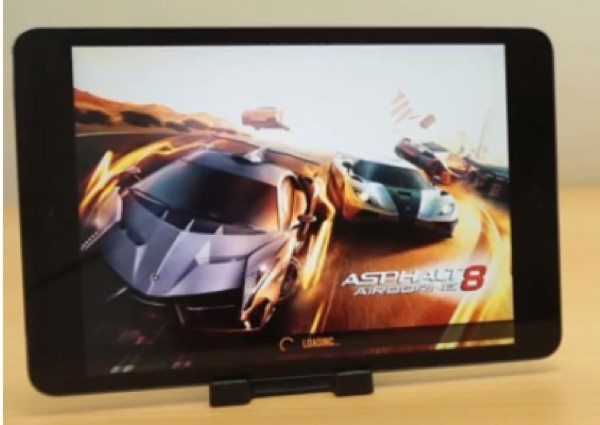 The Apple iPad mini with Retina display aka iPad mini 2, is an extremely popular tablet this Christmas, and many people are likely to be receiving this as a gift this holiday season. If you're still undecided over whether to purchase this tablet and are a fan of mobile gaming you might be interested in this iPad mini 2 gaming performance review on video.
The iPad mini 2 has an Apple A7 1.3GHz dual-core processor with 64-bit architecture and M7 motion co-processor, with PowerVR G6430 quad-core graphics and 1GB of RAM. With this set-up it will be interesting to see just what kind of gaming experience this offers.
The 5-minute YouTube video that we've embedded for your viewing pleasure below shows the iPad mini 2 being used to play some of the most popular games right now. The games shown are Asphalt 8, Angry Birds GO, FIFA 14, Real Racing 3 and Infinity Blade 3.
The video shows gameplay from these and gives the viewer a rating for each along the way for both graphics and performance. Asphalt 8 for instance gains 5/5 for each of these factors, and it doesn't get better than that!
We won't give away all of the scores for each gaming performance on the iPad mini 2 as you can see that for yourselves, but we won't be giving too much away when we say the results are impressive. At the end of the video the reviewer gives an overall rating out of 5 for gaming on the iPad mini 2.
It is noted though, that when used for prolonged gaming the iPad mini 2 can overheat, although we see that with many devices. This is an interesting look at gaming on the Retina iPad mini and if you're a game enthusiast it may help you make up your mind whether to buy this tablet or not.
It would be good to hear your views on this when you've taken a look at the video. Were you impressed with the iPad mini 2 gaming experience? If you have both the original iPad mini and the new version perhaps you could let us know how the games performance compares by sending your comments to us.