New portable Bluetooth speaker with vibrating induction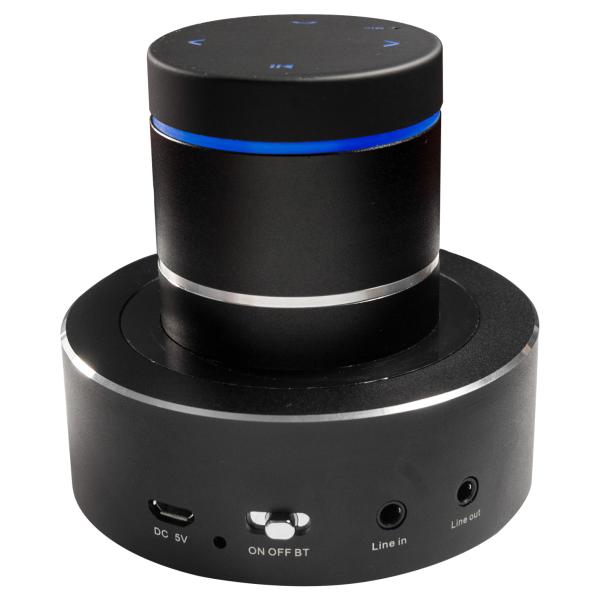 There is now a huge range of accessories for our mobile devices that cover a vast range of uses especially products that make use of Bluetooth technology, and today we have news of a new portable Bluetooth speaker that features vibrating induction to reproduce sound.
The product that you can see on this page is the new Bluetooth 4.0 Portable Vibrating Induction Speaker from CableWholesale, which will cleverly turn almost any hard surface into a loud speaker. The product provides a 360 degree Omni-directional sound from any Bluetooth 4.0 or earlier enabled device.
This includes a vast range of smartphones, tablets, and MP3 players and it can also be used by connecting the device to the built in 3.5mm stereo jack. The Induction speaker also benefits from built in Near Field Communication support which helps users to quickly establish a connection with other NFC hardware.
The wireless speaker has 26 watts of power that will provide a clear and loud sound reproduction, and multiple speakers can be connected together for an even better sound, and the device comes with a built in rechargeable battery that is promised to provide up to three hours of music playback.
Available now the Portable Vibrating Induction Speaker costs $69.36 with shipping promised the same day, and to find out more or to order head over to CableWholesale or check out the demo video below.
Do you like the look of this speaker?