Proscan 7 tablet with bonus keyboard case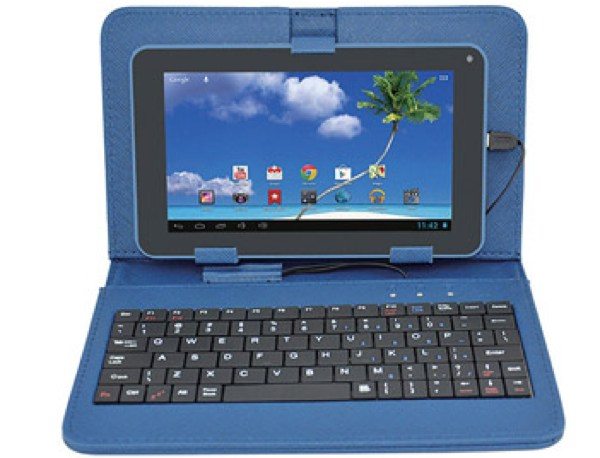 Plenty of buyers are looking for affordable tablets at this time of year, as they can be perfect Christmas gifts. At the moment we're seeing a huge amount of tablets and the one we are detailing today is the Proscan 7 tablet with a bonus keyboard and case.
This is actually a nice-looking idea as the tablet and case come in a variety of colors as well as being extremely low-cost, and it can still be ordered in time for Christmas. The keyboard case is a really useful accessory for the Proscan tablet as it gives you keyboard functionality as well as protection for the device.
The Proscan Google Certified Internet with WiFi 7″ Touchscreen Tablet PC has a 1.2GHz Rockchip 2928 processor, 7-inch display with resolution of 800 x 480, 512MB of system memory and 8GB of internal storage, expandable via microSD.
It also has a 0.3-megapixel webcam, built-in Wi-Fi 802.11 b/g/n, microUSB 2.0 port, Mini HDMI port and 3.5mm jack. This Proscan 7-inch tablet runs the Android 4.1 operating system and software and apps include Gmail, Google Maps, Google Music, Calendar, Google Search and Google Chrome.
Colour options are black, blue, pink, purple, red and white and the price of the Proscan tablet and keyboard case is just $69 at Walmart. This could be ideal this holiday season if you don't want to spend too much on a tech gift , especially for those who don't want or need top-notch specs.
You might also be interested in another budget tablet, the UbiSlate 7Ci which we detailed here. Will you be purchasing the Proscan 7-inch tablet with keyboard case from Walmart? Let us know with your comments.