SwiftKey app for Android in winter sale and cool update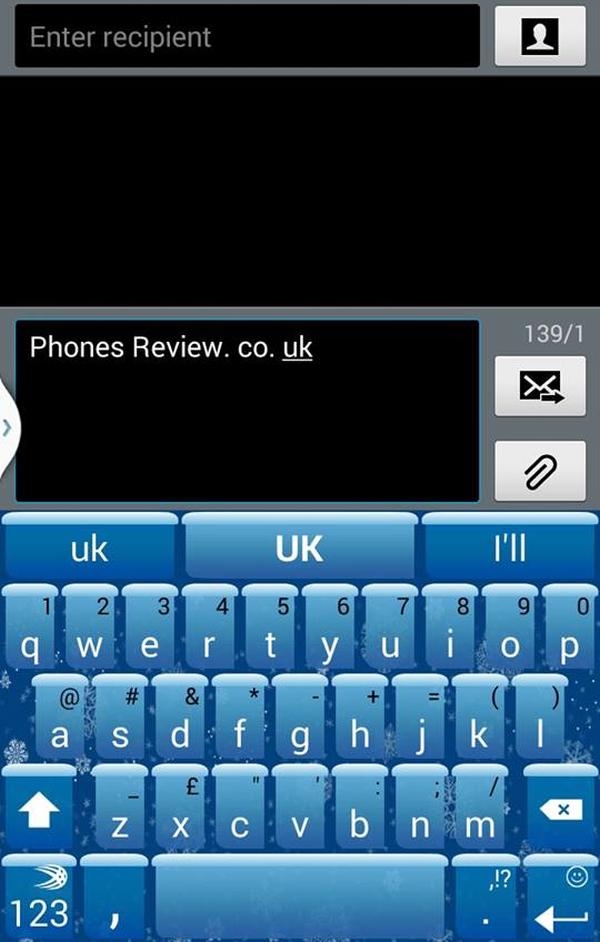 Android users have access to a number of different keyboard applications and today we have news of one of the most popular offerings which is the SwiftKey app, which is currently available in a winter sale and has just been treated to a cool update.
The latest SwiftKey update has just been delivered to the Google Play Store, and this latest one brings a cool festive themed layout. Once you have downloaded the update just head to the settings options and select Theme & Layout and scroll down and choose the Ice theme.
You are then treated to the blue keyboard that you can see on this page with the keys having snow on the top of them, but as you begin typing snow starts to fall out of your words and even starts to accumulate below the space bar.
Besides the holiday theme the update also provides some bug fixes and enhancements as well as a new installer with automatic language download, and there is also an improved language pack management.
The app is currently available in a winter sale and if you are the owner of the Samsung Galaxy S3 and have recently updated the device to Android 4.3, you may be well aware that the default keyboard bug has now been fixed so this will be an ideal time to treat yourself to a new keyboard app.
Do you like the new SwiftKey theme?