LG Optimus G Flip brings clamshell style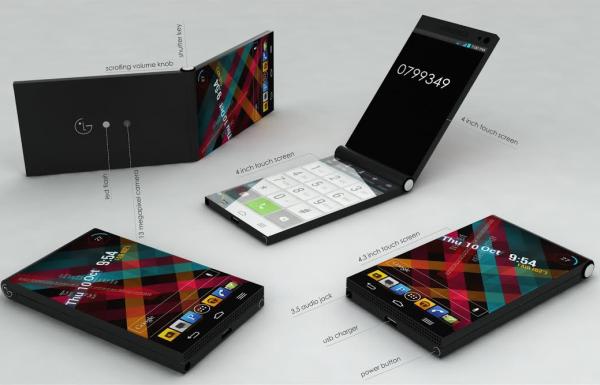 There was a time when everyone owned a clamshell type mobile phone before we saw the explosion in touchscreen displays, but the LG Optimus G Flip design brings style to the clamshell smartphone.
Mobile phone manufacturers very rarely release new flip style smartphones these days, although Samsung recently released an expensive device in certain regions. Today we have a concept phone idea for you courtesy of Mohammad Ziadan which has been titled the LG Optimus G Flip.
As you can see from the image on this page the device has three touchscreen displays along with one of them doubling as the numbered keypad. Two of displays are both 4-inches in size while the one on the outside of the handset comes in at 4.3-inhces.
There is also a 13-megapixel rear facing camera along with a scrolling volume control while the device is mainly manufactured from a glass material, and the smartphone has a custom user interface running alongside Android.
The days of many consumers owning a flip style smartphone have long gone with the devices not being that popular since the days of the much loved original Motorola Razr handset.
Would you still buy a clamshell smartphone if it was good enough?
Source: Concept Phones.