iPhone 6 with 5-inch screen looks good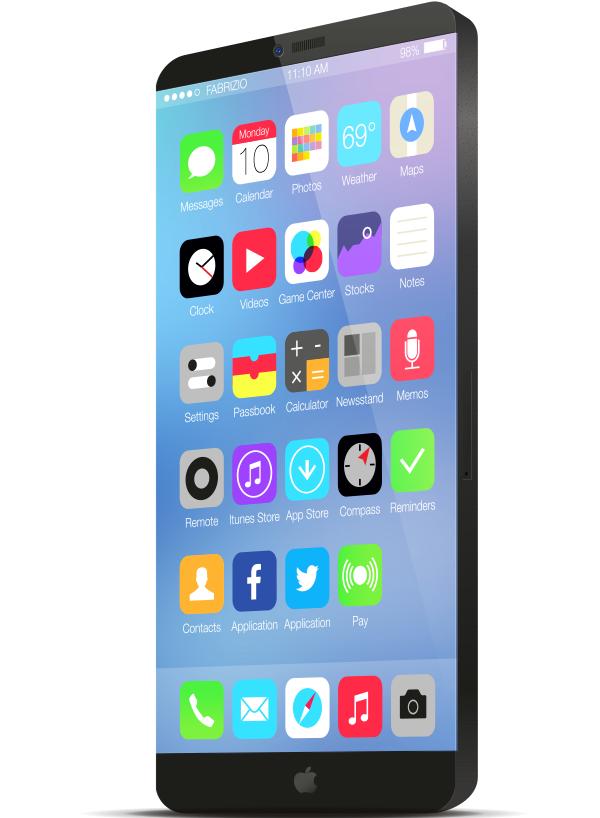 It is widely believed that Apple will pull something special out of the bag next year for the release of the 2014 iPhone device, with many rumours suggesting the smartphone will see a major redesign, and the iPhone 6 we have for you today with its 5-inch display looks good.
While there have been many rumours already surrounding the iPhone 6 release for 2014, the design that you can see on this page is a concept phone courtesy of Italian designer Fabrizio Bianchi. As you can see we have a 5-inch edge to edge touchscreen display without any physical buttons.
Instead the Apple logo is used for some gesture controls which include a simple tap to go home or holding down will open up the Siri assistant app. A double tap is used for multitasking or a quick swipe across will control the volume of the device.
A tap left will lock the device or the same action on the other side will turn the smartphone off, and this is housed inside an aluminium unibody shell that has the speakers placed at the top and bottom of the handset on the edges.
The iPhone 6 design is promised to have some specifications added at a later date and there is also an image of the device alongside the 4-inch iPhone 5.
Do you like the look of this iPhone 6 design?
Source: Behance.