Apple iPhone 5S vs Motorola Moto X comparison review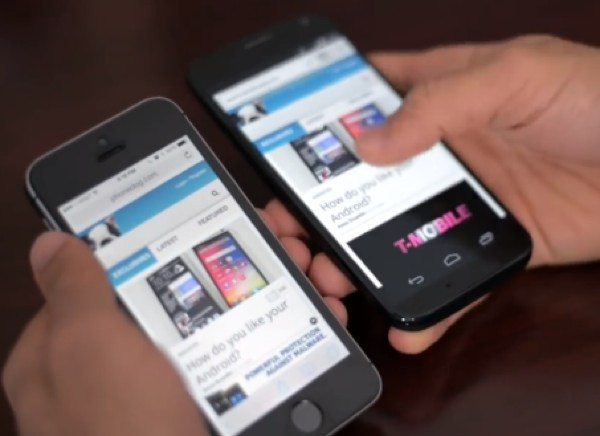 The Apple iPhone 5S and Motorola Moto X are two smartphones that have arrived on the market in recent months. Both are significant offerings that have received plenty of praise in reviews, and today we have an Apple iPhone 5S vs. Motorola Moto X video review that offers a comparison of these devices.
One of the major differences of these phones is that the iPhone 5S is an Apple iOS device while the Moto X is an Android handset. This alone will be a deciding factor for some potential buyers but others who are open to the choice of operating platforms might wonder which would be best for them.
Both phones have been commended for the user experience, and the 5-minute YouTube video that we've placed below this story shows how they stand up against each other. The video begins with looking at the designs of the iPhone 5S and Moto X, with the premium build iPhone 5S being highly admired.
On the other hand the Moto X might not look as fancy but still has a good build quality while Motorola also makes a big point of the fact that the Moto X is assembled in the USA. The comparison then details the displays of both devices with the Moto X having a larger 4.7-inch screen as opposed to the 4-inch display of the iPhone 5S.
Performance is also delved into with processor information given, before the video moves on to the software experiences, features, and gaming performance. Then battery life is discussed before finally the pricing of these phones is given, with the Moto X being far cheaper in this respect.
The video will hopefully give you a good oversight into what these two phones offer and we'd like to know which of these phones most appeals to you. If you were buying a new smartphone right now would you opt for the iPhone 5S, the Moto X, or maybe another smartphone altogether?