Nokia Lumia 525 launched and priced for India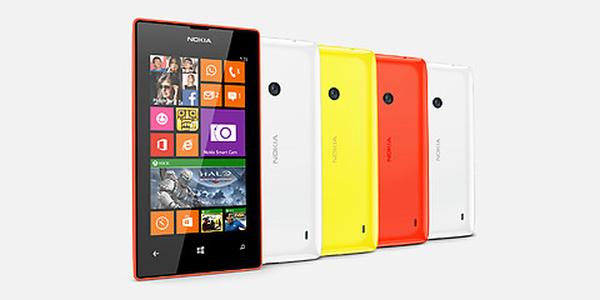 The Nokia Lumia 520 has proven to be a hugely popular handset among consumers with the device becoming one of the best sellers on the Windows Phone platform, and now the Nokia Lumia 525 has been launched and priced for India.
Earlier we heard how the company had revealed the pricing and availability of the phablet sized Lumia 1320, now it has also revealed the pricing for the Nokia Lumia 520 that will cost Rs. 10,399. This is a price that we heard about previously although this wasn't official but has worked out accurate.
The new Nokia Lumia 525 is basically the same phone as the Lumia 520 except an increase in RAM from 512MB up to 1GB, but there are some subtle design differences that can be seen in this video comparison here.
Otherwise we have a handset with a 4-inch IPS LCD display at a resolution of 480 x 800 which is powered by the Qualcomm Snapdragon S4 processor clocked at 1Ghz. Onboard storage comes in at 8GB but this is expandable up to 64GB via microSD card, and there is a 5-megapixel rear facing camera without any flash and there is no front facer.
There is a 1,430 mAh battery that is promised to provide up to 17 hours of talk time and 336 hours of standby and the device will be available this week. We have recently heard talk of a larger sized replacement for the Lumia 520 going under the codename of Nokia RM-977 that may be the true replacement of the budget Lumia model.
Will you be getting the Nokia Lumia 525?