Samsung Galaxy S5 design for new direction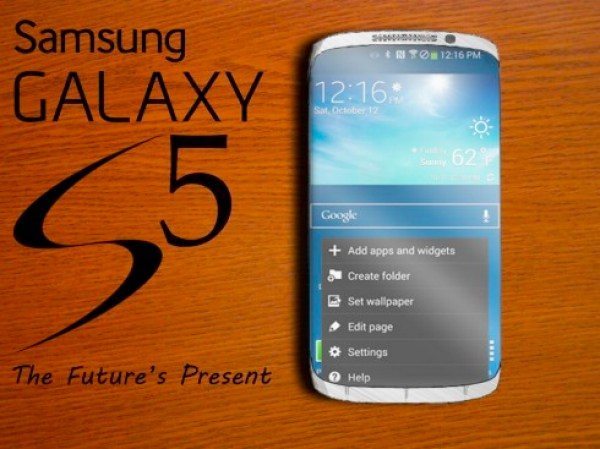 The Samsung Galaxy S5 is hotly anticipated and looks likely to be initially unveiled at MWC in Barcelona next month. Galaxy S5 rumors, leaks and design hints abound and today we have a Samsung Galaxy S5 design that moves towards a new direction.
We have already seen many concept designs of the Samsung Galaxy S5, and the more leaks there are from patents and the like the more these designs are shifting towards a different look. You can see a couple of previous concepts here and here.
The Galaxy S5 will be an enormous success almost regardless of what it looks like, such is the popularity of this Samsung line. However, something that gets mentioned again and again by our readers is how they'd like to see something more groundbreaking in appearance.
This Samsung Galaxy S5 concept design comes from designer Phoenix Pham who has come up with a sketch that certainly veers away from being bland. As you can see this Galaxy S5 is all about the screen and Pham has envisioned a Youm display reaching around the handset.
There's no home button on this Galaxy S5 imagining and it has a slight curve to the top and bottom of the handset, which makes it look as though it would be very comfortable to hold and use. We think this is a nifty Galaxy S5 design that many readers might find appealing, but we'd like to hear your views on this.
Would you like to see the real Samsung Galaxy S5 design with this kind of appearance? Maybe you have your own ideas for a new look for the Galaxy S5?
Source: Concept Phones